What a difference a couple of wins make.
Six points from a possible six has pushed Stranraer up the table and into the play-off spots.
It has also done wonders off the pitch, with the home dressing room at Stair Park boosted by the results.
Ikechi Eze has started the last two games as Stranraer have defeated league leaders Dumbarton and rock bottom Albion Rovers after a 4-1 thumping from Stirling Albion.
He said: "It's literally like night and day.
"Against Stirling at half time compared to where we are now, it is the same team but the mentality is the only thing that has changed.
"Everybody is so focused on winning so when we are not able to bring that for the fans and for the players ourselves then it is definitely demoralising.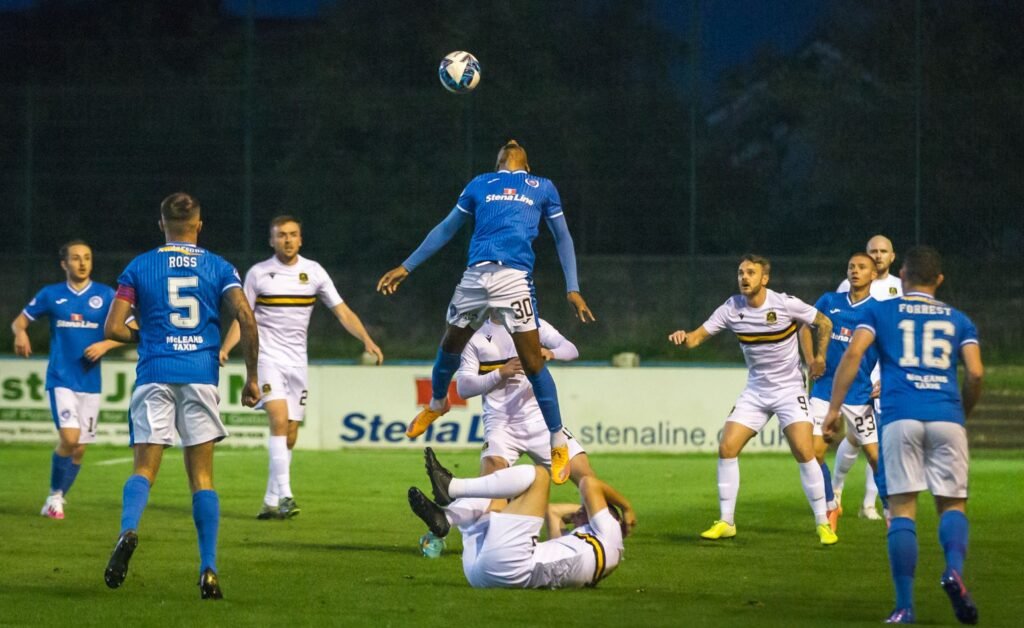 "It was good to face Dumbarton and get a win.
"I think that definitely sparked something throughout the changing room.
"It showed what we are able to do because they had such a good unbeaten run before that game.
"For us to face them and show how good we can play, it definitely set a standard in our minds."
Stranraer followed up the victory over Dumbarton with a triumph over Albion Rovers.
The Blues were not at their best but strikes from Scott Robertson and debutant Salim Kouider-Aissa were enough to move the Blues up to fourth in the table.
Eze said: "At full time, Jamie and Darryl both spoke about how a couple of weeks back those were the types of game that we would have been conceding in the last minute.
"We were maybe playing the same way and not getting any points from those games.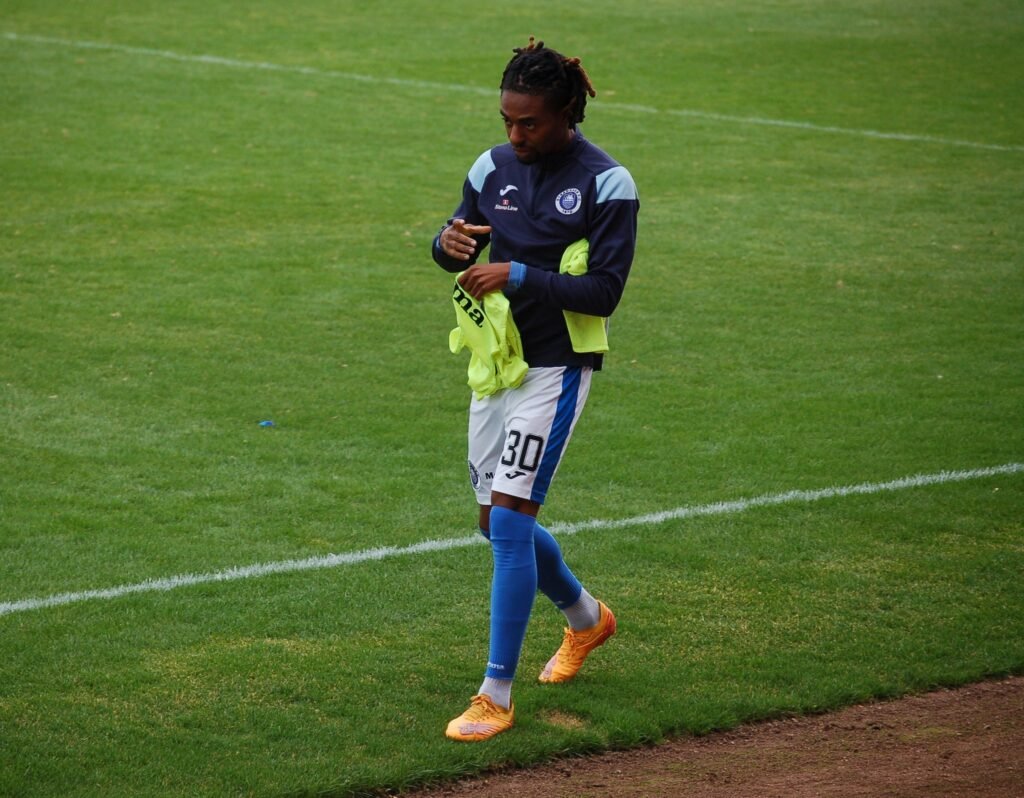 "Being in a similar position playing wise but also able to pick up points will bode well for the duration of the season.
"Those will all add up come the end of the season."
Eze joined the club after previously playing full time football in Bulgaria.
He spent pre-season with Arbroath and was then brought to the attention of Stranraer boss Jamie Hamill.
It was the words of a former Arbroath man that helped bring Eze to Scotland.
He said: "As well as having a bit of difficulty with my visa in Bulgaria, I have a friend, Joel Nouble, who plays in Scotland and he gives me glowing reports of what the standard is like and what the people are like.
"I always knew that if I had the opportunity to come to Scotland and play I would definitely try it."
Now, he has settled in well at Stranraer having played the bulk of his career in England.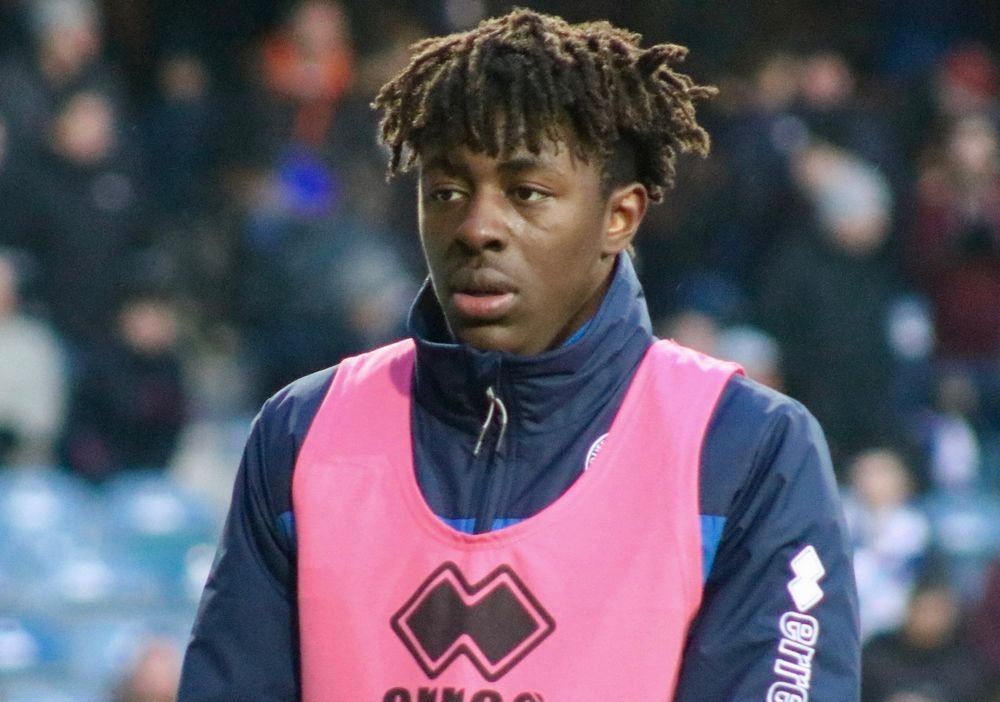 There is one score that the 26-year-old still keeps an eye out for though and that is involving his brother, Eberechi, who is starring for Crystal Palace.
Ikechi said: "After his games, funnily enough, as soon as I have finished my game I am checking the scores to see what happened at Palace and he is checking the score where he is to see what happened at Stranraer.
"We are definitely keeping up to date with each other's games."
Last meeting
Elgin City 2-2 Stranraer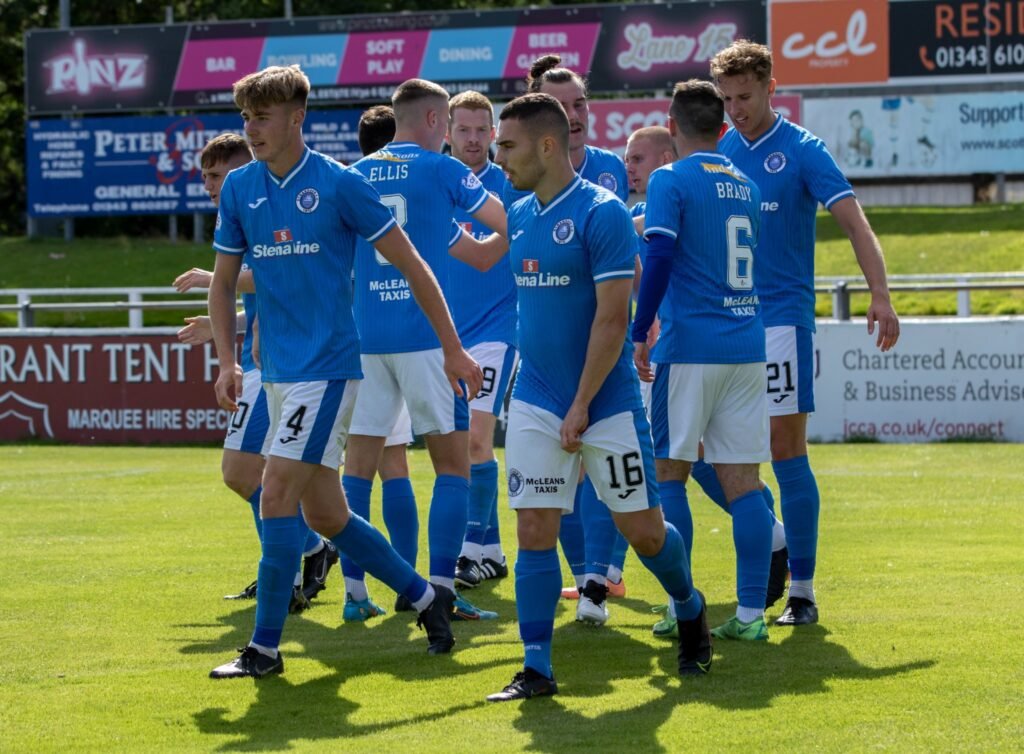 Four goals were shared equally when Stranraer visited Borough Briggs earlier this season.
The Blues came into the game on the back of a 2-2 draw against Bonnyrigg Rose and took the lead when Anton Brady slotted home on 21 minutes.
The game would be turned on its head before the break though as Matthew Cooper and Darryl McHardy found the net. Stranraer would leave with a point though when Craig Malcolm scored just before the hour mark.
Elgin City: McHale, Cooper, Nicolson, McHardy, Dolzanski, Anderson, Dingwall, MacEwan (MacInnes 69), Findlay, Hester, Allan (Lawrence 73).
Not used: Cairns, Young, Sopel, Antoniazzi, Cruickshank and Hoban.
Stranraer: Scullion, Ellis, Girvan, Watt, Dunn, Brady, Walker, Woods, Forrest, Malcolm (Hilton 83), Grant (McLean 83).
Not used: Robertson, Hawkshaw, Duffy and O'Connor.
Last five meetings
Elgin City 2 Stranraer 2 (Cooper and McHardy; Brady and Malcolm) at Borough Briggs on August 20, 2022
Stranraer 2 Elgin City 0 (Yates (Pen) and Ellis) at Stair Park on April 30, 2022
Elgin City 1 Stranraer 2 (McHardy; Yates (Pen) and Mullen) at Borough Briggs on February 12, 2022
Stranraer 1 Elgin City 0 (Ross) at Stair Park on November 20, 2021
Elgin City 1 Stranraer 1 (McHardy; Gallagher) at Borough Briggs on July 31, 2021
Last five games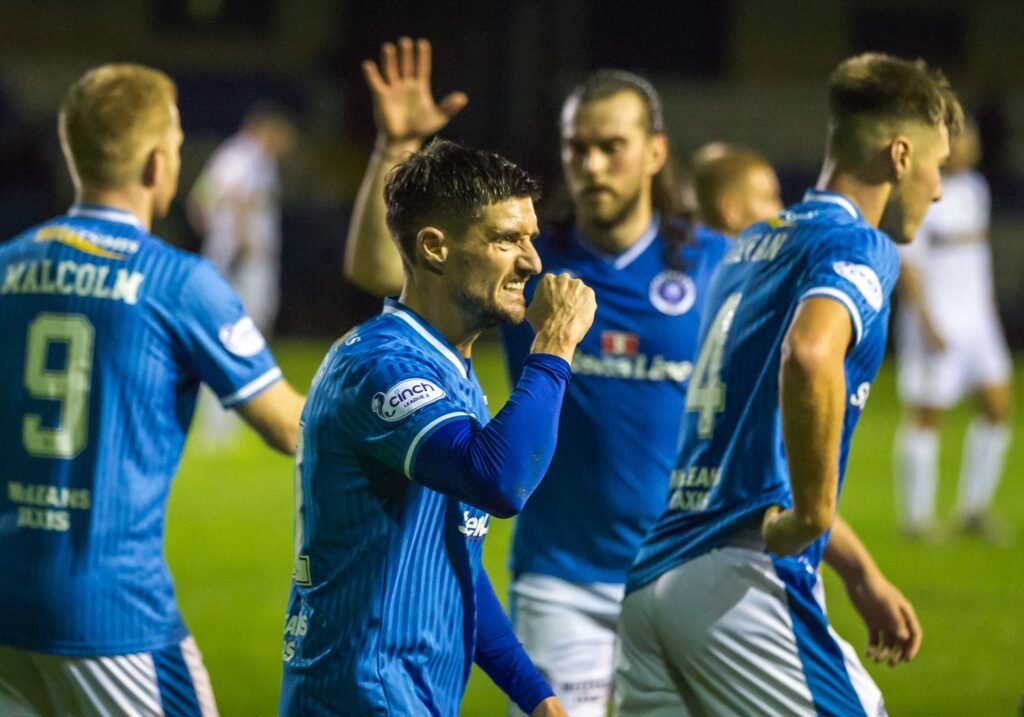 Stranraer
WIN v Albion Rovers (H): 2-1 (Robertson and Kouider-Aissa)
WIN v Dumbarton (H): 3-2 (Hilton, Grant and Woods (Pen))
LOSS v Stirling Albion (A): 4-1 (Duffy)
LOSS v Stenhousemuir (A): 3-1 (Hilton)
DRAW v East Fife (H): 2-2 (Woods and Watt)
Elgin City
WIN v Annan Athletic (H): 5-1 (Hester x4 and Lawrence)
WIN v Peterhead (A): 0-4 (Dingwall, Hester, Lawrence and Mailer)
DRAW v Stenhousemuir (A): 3-3 (Hester x2 and Dingwall)
WIN v Bonnyrigg Rose (H): 2-0 (Cameron and Hester)
LOSS v Dumbarton (A): 2-1 (Hester)
Last time out
Stranraer
Lineup v Albion Rovers: O'Connor, Robertson, Girvan, Ross, Watt (Ellis 65), McIntosh, Hilton (Malcolm 58), Woods, Hawkshaw (Kouider-Aïssa 58), Eze, Grant (McLean 83).
Not used: Dunn, Brady, Walker and Scullion.
Elgin City
Lineup v Annan Athletic: Hoban, Cooper, Young, McHardy (Allan 19), Dolzanski, Mailer (MacEwan 63), Draper, Dingwall, Cameron, Hester, Lawrence (Findlay 76).
Not used: Anderson, Cairns, MacInnes, Antoniazzi and Trialist.
Five facts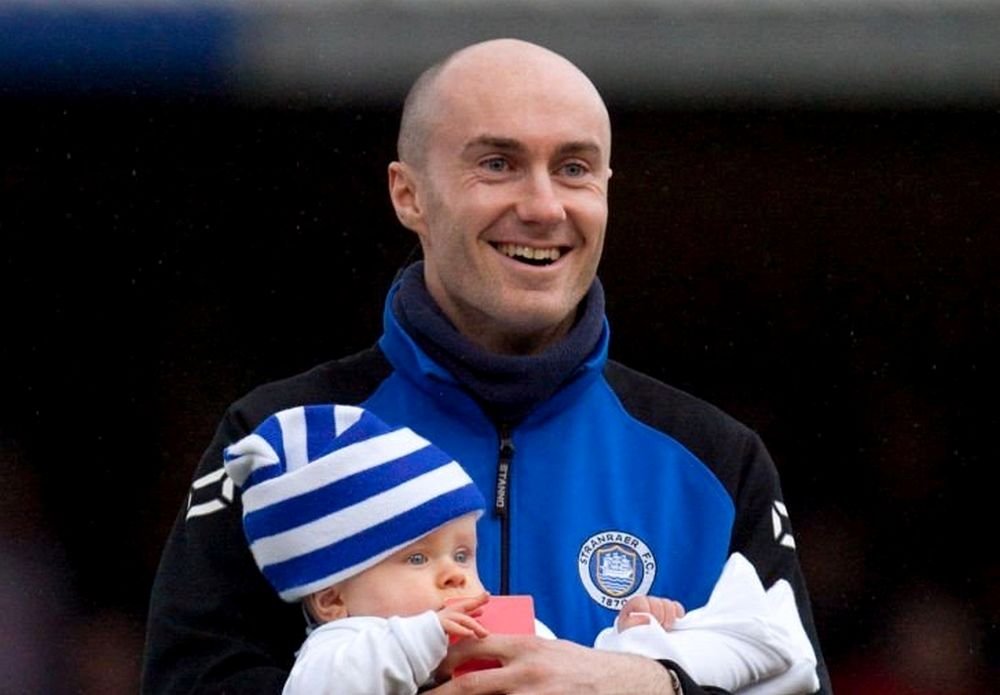 1. Kane Hester has scored in each of his last six games for Elgin City and scored 10 goals in the process.
2. Elgin City have scored in each of their eight league games this season.
3. Stranraer are on their lengthiest unbeaten run at home since the 2020/21 season. On that occasion, the Blues went seven games in all competitions before tasting defeat. They won 2-0 against Cowdenbeath (Orr and Victoria), 2-1 against Hamilton Academical (Orr and Duffy), drew 2-2 with Stirling Albion (Orr and Duffy), won 4-0 against Albion Rovers (Paton, Orr, Duffy and Elliott), 5-0 against Spartans (Duffy, Paton, Cummins and Yates x2), 2-0 over Annan Athletic (Orr and Paton) and 2-0 over Brechin City (Stirling and Orr).
4. Nobody has scored more goals in matches between Stranraer and Elgin City than Michael Moore. The frontman found the net nine times against the Borough Briggs side over the years. Kane Hester is the top scorer for Elgin, with four goals against the Blues.
5. There cannot be many father and son combinations to have scored for Stranraer and even fewer to have scored against the same opposition. Michael Mullen Jnr followed in the footsteps of his father when he scored against Elgin last season. His dad scored a double in a 3-3 draw with the Highland opposition at Stair Park in 2007 and also scored at Elgin in a 5-0 win the following year. The Stranraer team in the six-goal thriller was: Ferguson, McKinstry, McLauchlan, Mitchell, Gibson, Bonar (Caddis 88), Cashmore (McCusker 60), Mullen, Tadé, Trialist, White. Not used: Creaney, Thomas and Kane.
Photos: MadMac Photography, James Verity