A greater consistency is needed if Stranraer are to push on to the play-off places, according to midfielder Dean Hawkshaw.
Victory in Saturday's clash with Albion Rovers would see the Blues finish the first quarter of the league season on three wins, three draws and three defeats.
Hawkshaw and his team-mates have shown what they are capable of, including victory last time out against Dumbarton.
Now, he is hoping they can show that on a more regular basis starting tomorrow.
He said: "I think the quality has always been there – it is just a case of showing it in some games.
"We are not going to play well each and every game but there are some games where we have not done ourselves justice.
"That's either through not being clinical or giving away sloppy goals.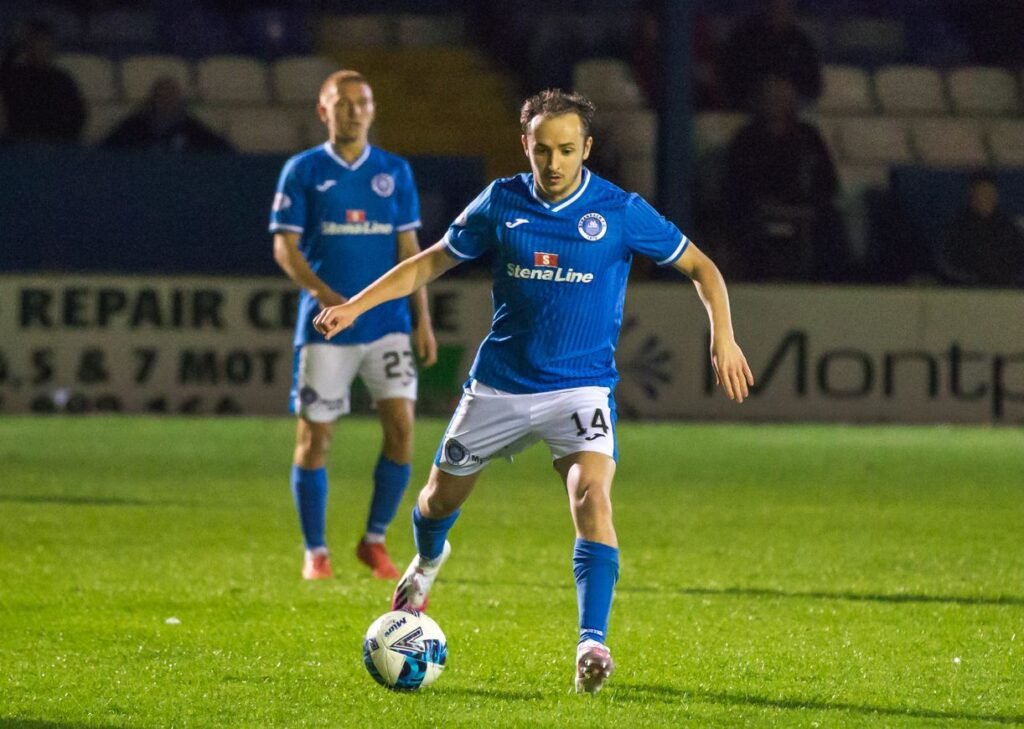 "I think against Dumbarton we showed we can do both sides of the game.
"We did a bit of battling and we created goals and got what we needed, which was three points.
"Now, we need to try to get that consistency with it.
"We've been a bit inconsistent, that is pretty clear to see, but if we get three points then that is two wins back-to-back and we get a wee bit more consistent."
Hawkshaw played his part in the 3-2 victory over league leaders Dumbarton last time out.
The 25-year-old had helped Stranraer into a 2-1 lead before he was replaced by Anton Brady for the final seven minutes.
Joe McKee equalised from the penalty spot and it looked like Stranraer had again thrown away a two-goal lead and the chance of a home win.
But there was still time for Paul Woods to pop up with his fifth goal of the campaign and give the hosts a much-needed win.
Hawkshaw praised his team-mate both for winning the penalty and keeping his nerve from 12 yards.
He said: "Credit to the boys and to Paul in particular.
"He dragged us up the park, won the penalty and scored it himself.
"That shows his mentality and the boys have that fight in them."
Last meeting
Albion Rovers 0-5 Stranraer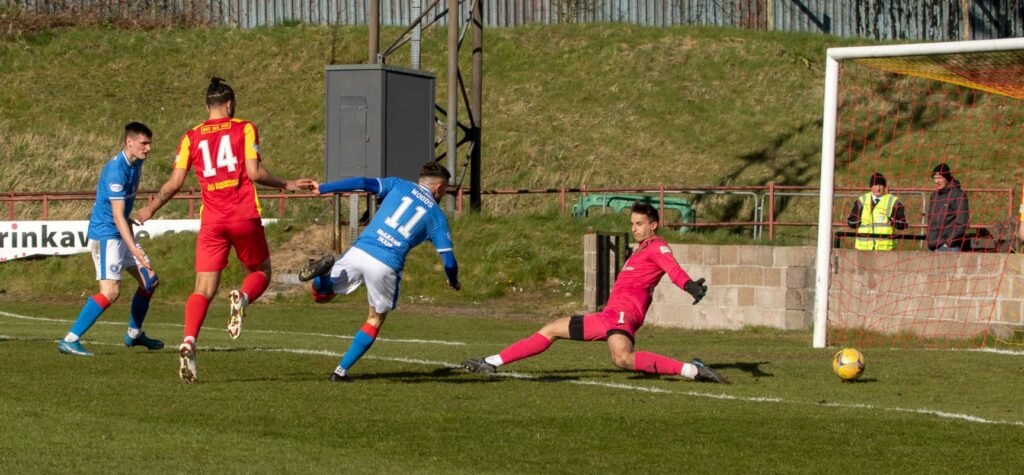 A five-goal demolition at Cliftonhill last season helped Stranraer to finish with three wins from the last four games.
Matty Yates got the ball rolling with three minutes on the clock but the majority of the action would come in the second half and the latter stages. Tommy Muir made it 2-0 seven minutes after the restart with the final three goals coming in the last six minutes.
Ayrton Sonkur scored the third and defensive partner Craig Ross added number four. Paul Woods, who has an impressive goalscoring record against the Coatbridge side, wrapped up the scoring in stoppage time.
Albion Rovers: Stone, Fernie (Leighton 54), L Wilson, McGowan (Robinson 54), Fagan (Dolan 63), Lynas, Leslie (Jack 63), D Wilson, C Wilson (Reilly 44), Roberts, Doherty.
Not used: Taylor and Binnie.
Stranraer: Scullion, Robertson (Brady 86), Burns, Sonkur, Ross, McIntosh, Gallagher, Walker (Woods 86), Hilton (Smith 86), Muir, Yates.
Not used: Ellis, Mullen, Watson and Baker.
Last five meetings
Albion Rovers 0 Stranraer 5 (Yates, Muir, Sonkur, Ross and Woods) at Cliftonhill on April 9, 2022
Stranraer 0 Albion Rovers 0 at Stair Park on February 26, 2022
Albion Rovers 3 Stranraer 2 (Reilly, Dolan and L Wilson; Woods and Muir) at Cliftonhill on December 26, 2021
Stranraer 1 Albion Rovers 0 (Woods) at Stair Park on October 2, 2021
Albion Rovers 0 Stranraer 2 (Hilton and Victoria) at Cliftonhill on April 20, 2021
Last five games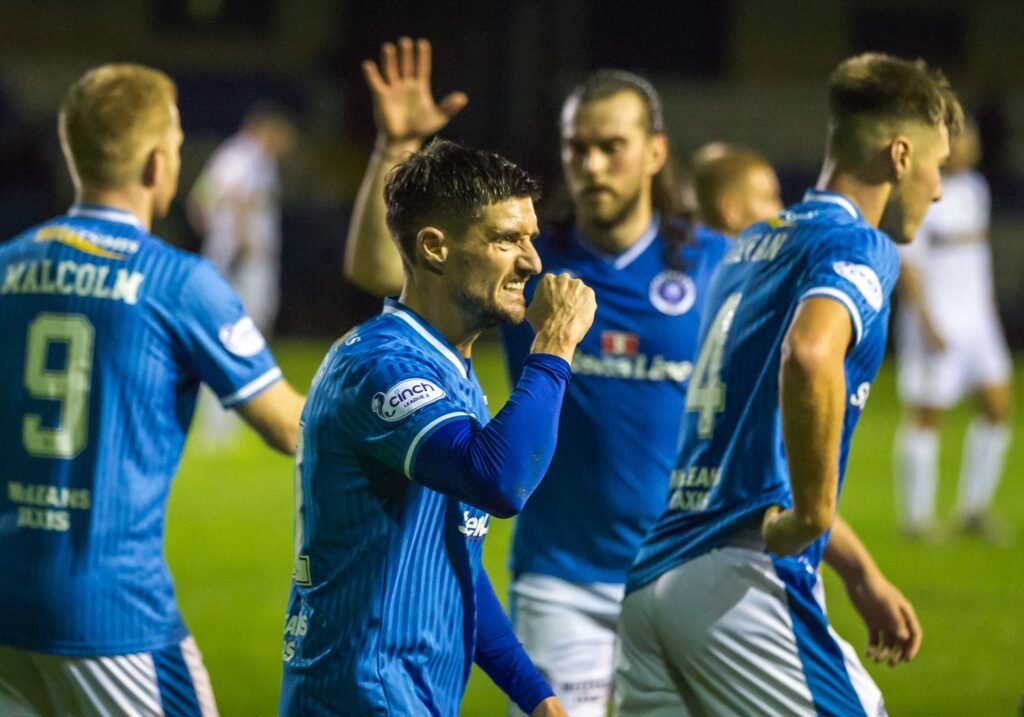 Stranraer
WIN v Dumbarton (H): 3-2 (Hilton, Grant and Woods (Pen))
LOSS v Stirling Albion (A): 4-1 (Duffy)
LOSS v Stenhousemuir (A): 3-1 (Hilton)
DRAW v East Fife (H): 2-2 (Woods and Watt)
LOSS v FC Edinburgh (A): 3-2 (Walker and Watt)
Albion Rovers
LOSS v Forfar Athletic (H): 0-2
DRAW v Stirling Albion (A): 1-1 (Reilly)
DRAW v Annan Athletic (H): 2-2 (Fernie and Reilly (Pen))
WIN v Bonnyrigg Rose (A): 0-2 (Own goal and Reilly)
LOSS v East Fife (H): 0-1
Last time out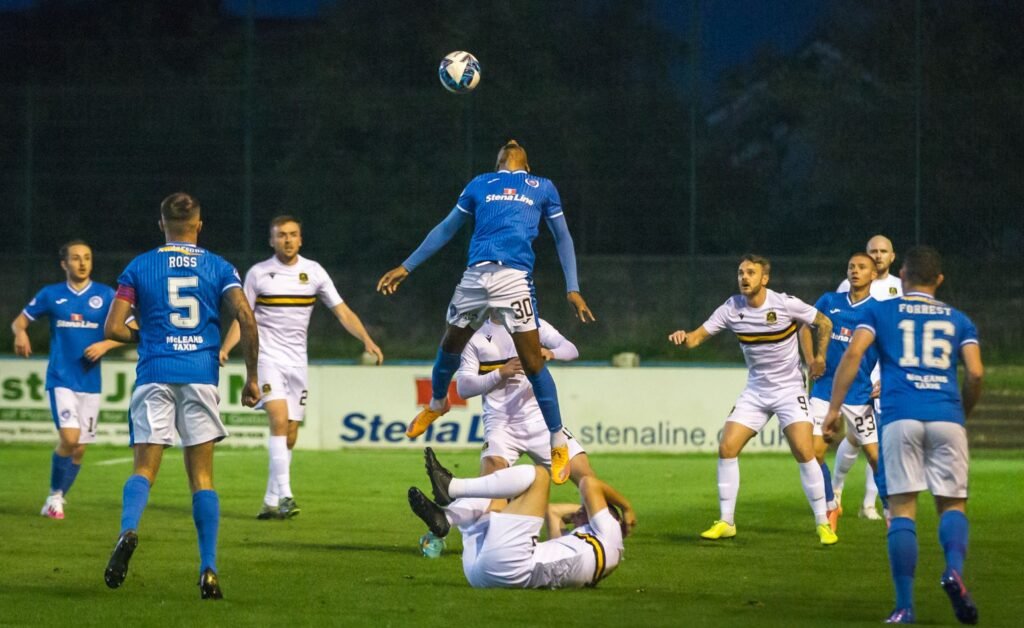 Stranraer
Lineup v Dumbarton: O'Connor, Robertson, Girvan, Ross, Watt (Ellis 89), Hilton (Brady 83), Woods, Hawkshaw (Malcolm 83), Forrest, Eze, Grant.
Not used: Dunn, McIntosh, Walker, McLean, Duffy and Downie.
Albion Rovers
Lineup v Forfar Athletic: Smith, Fernie, Sonkur, McCall (Testa 74), Malcolm, Fleming (Wright 68), Wilson, Leslie, Roberts (Duncan 68), Reilly, Paton (Dolan 74).
Not used: Greenwood and Sandberg.
Five facts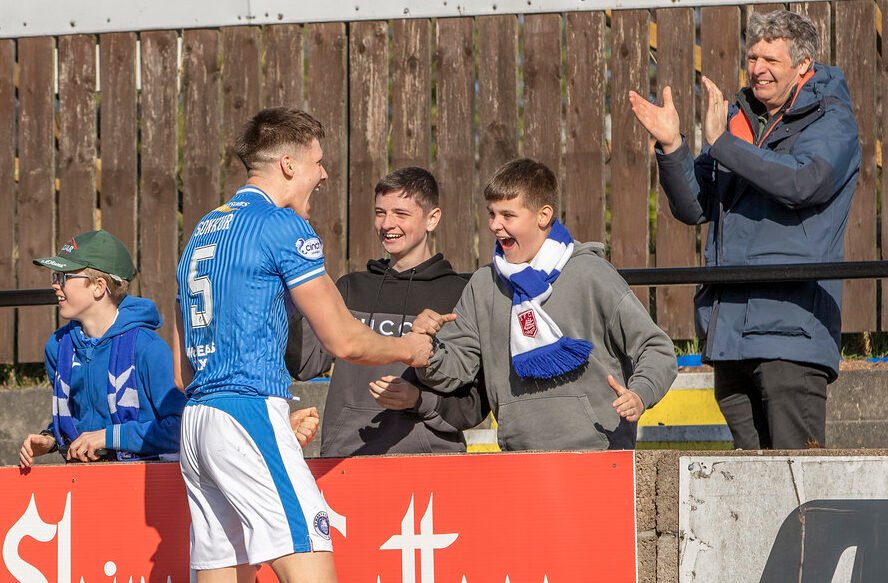 1. Stranraer were 5-0 winners over an Albion Rovers side managed by Brian Reid at Cliftonhill in the last meeting between the two sides in April this year. Prior to that, the last time Stranraer managed that scoreline away from home was when Reid was in the hot seat at Stair Park. Willie Gibson, Kyle Turner and Craig Malcolm scored in the first half at Stenhousemuir before Christian Nadé and Malcolm ensured a five-star display.
2. New signing Salim Kouider-Aissa has played against Stranraer on three occasions. Each of the appearances has been at a different ground and none of them Stair Park. The first was at Ochilview as Craig Malcolm scored twice in a 2-1 win over Stenhousemuir to ensure Stranraer stayed in League One in 2013. The next was at Hampden Park as Queen's Park won 3-0 and the other one was at The Falkirk Stadium where Stranraer won 1-0. He's yet to score against Stranraer.
3. Three of the five goalscorers from the 5-0 win at Cliftonhill have, of course, moved on. Yates is now with Stenhousemuir while Muir returned to Annan Athletic. The third goalscorer, Sonkur, is now within the ranks in Coatbridge. He made 57 appearances for the Blues and scored four goals. He never finished on the losing side when he found the net.
4. Craig Malcolm's first goal for Stranraer at Stair Park came against Albion Rovers on August 14, 2010 – or 4,431 days ago! The Blues twice found themselves behind before running out 3-2 winners thanks to two late goals. Paul McLeod and Iain Smith were on target for the visitors with Scott Agnew, Malcolm and Armand One scoring for Stranraer. The team that day was: David Mitchell, Sharp, G Mitchell, Noble (McColm 79), Gallagher (Murphy 89), Nicoll, Agnew, Danny Mitchell (One 62), Winter, Moore, Malcolm. Not used: Bouadji and Marshall.
5. Goals against Annan Athletic, Bonnyrigg Rose, East Fife and Dumbarton means Stranraer have scored in four consecutive home games for the first time under Jamie Hamill.
Admission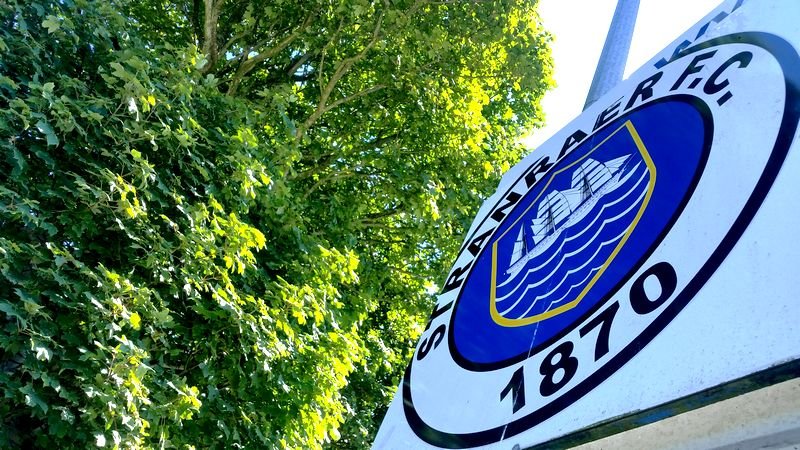 Entry for home league games this season is on a 'pay at the gate' basis.
Pricing is as follows:
Adult – £15
Concession – £10
12 to 16 Years Old – £5
Under 12 – FREE
Photos: Bill McCandlish, MadMac Photography