If ever there was a bad time to be injured then the first game under a new manager would be up there.
Kyle Girvan sat out the final game of the Jamie Hamill era for Stranraer and it is unclear if he will be back for tomorrow's contest with Elgin City, which marks the start of the Scott Agnew era.
The defender, who has played more minutes than anyone in a blue shirt this season, said: "It was due to my hamstring.
"I picked up an injury towards the end of the Forfar game.
"I just overstretched kicking the ball and I am not really sure what the injury is yet.
"I am unsure when I will be back.
"I don't know if I will be back tomorrow or it could be next week.
"It is down to the physio at the end of the day."
Stranraer lost 8-0 at East Fife last weekend in what proved to be the final game in charge for the management duo of Hamill and Darryl Duffy.
Girvan wished his former boss well after he signed him from Kilbirnie Ladeside last summer.
The former St Mirren youngster has impressed in his debut campaign in the Scottish Professional Football League (SPFL).
He has featured in 35 games – second only to James Hilton – and also found the net against Fraserburgh in the Scottish Cup.
He said: "It has been great.
"I have learnt so much from it and stepping up has been brilliant.
"I have been involved in most games and it has been really enjoyable.
"There have been some ups and downs but it has been good."
Now, though, it is all about looking to the future and welcoming an Elgin City side who are also looking to secure League Two football under new management to Stair Park.
Gavin Price left the club earlier this month with Ross Draper, Charles Charlesworth and Stevie Dunn taking the helm.
Agnew, who played more than 100 times for the Blues over two spells, is no stranger to the club.
On Tuesday night, he introduced himself to his new squad, who will be trying to impress over the remaining three games of the campaign.
Girvan said: "He was showing us his plans for the future and the demands he wants us to meet, as well as the set up he is going to have for training and games.
"It sounds good."
Last meeting
Elgin City 0-1 Stranraer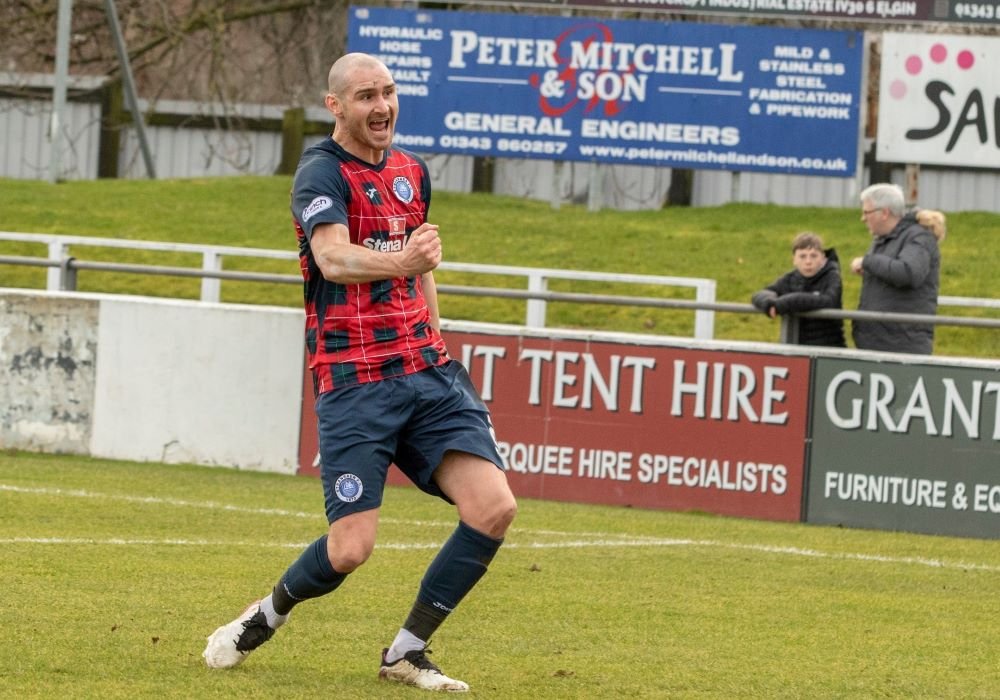 A spectacular first half strike from Scott Robertson was all that separated Elgin City and Stranraer in February.
The goal came at the end of a fine team move, which saw the ball worked from a throw in on the right. Loan signings Finn Ecrepont and Aaron Brown exchanged passes before the ball was passed to fellow temporary signing Jonny Ngandu. He flicked the ball up and Robertson blasted home from outside of the box.
Elgin City: McHale, Cairns (Jamieson 89), Towler, McHardie, Anderson (Taylor 58), Draper, Mailer, Dingwall, MacEwan (Findlay 68), Hester, Reid (Lawrence 46).
Not used: Cooper, Antoniazzi, Allan, Dunn and Hoban.
Stranraer: Connelly, Robertson (Brady 87), Girvan, Ross, Ecrepont (Watt 23), McIntosh, Gallagher, Ngandu, Brown, Grant, Hilton (Malcolm 87).
Not used: Walker, Duffy and O'Connor.
Last five meetings
Elgin City 0 Stranraer 1 (Robertson) at Borough Briggs on February 18, 2023
Stranraer 2 Elgin City 3 (Woods (Pen) and Hawkshaw; Hester, Dingwall (Pen) and McHardie) at Stair Park on October 8, 2022
Elgin City 2 Stranraer 2 (Cooper and McHardie; Brady and Malcolm) at Borough Briggs on August 20, 2022
Stranraer 2 Elgin City 0 (Yates (Pen) and Ellis) at Stair Park on April 30, 2022
Elgin City 1 Stranraer 2 (McHardie; Yates (Pen) and Mullen) at Borough Briggs on February 12, 2022
Last five games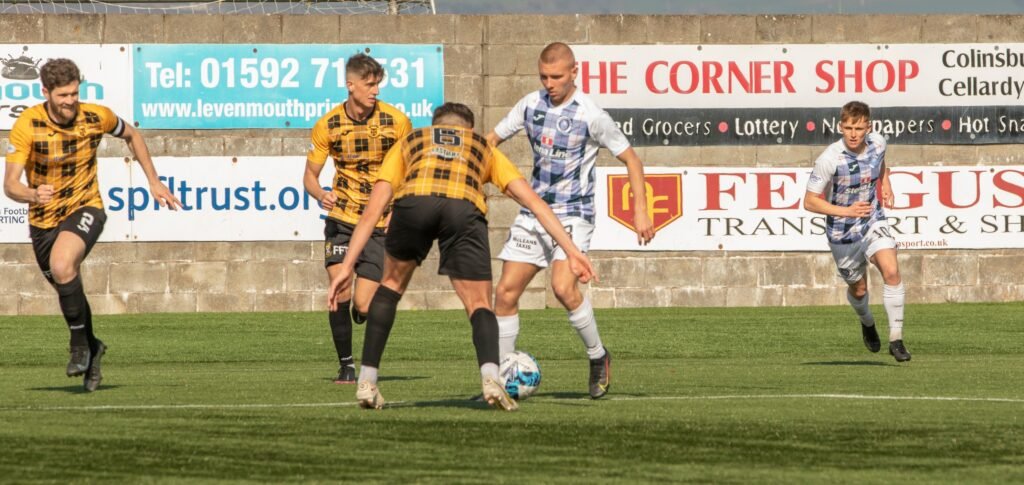 Stranraer
LOSS v East Fife (A): 8-0
DRAW v Forfar Athletic (H): 0-0
LOSS v Bonnyrigg Rose (A): 1-0
DRAW v Annan Athletic (A): 0-0
WIN v Albion Rovers (A): 0-1 (Ngandu)
Elgin City
WIN v Forfar Athletic (H): 2-0 (Hester and Reid)
DRAW v Stenhousemuir (H): 1-1 (Reid)
LOSS v Albion Rovers (A): 3-0
LOSS v Stirling Albion (A): 1-0
LOSS v Stirling Albion (H): 0-3
Last time out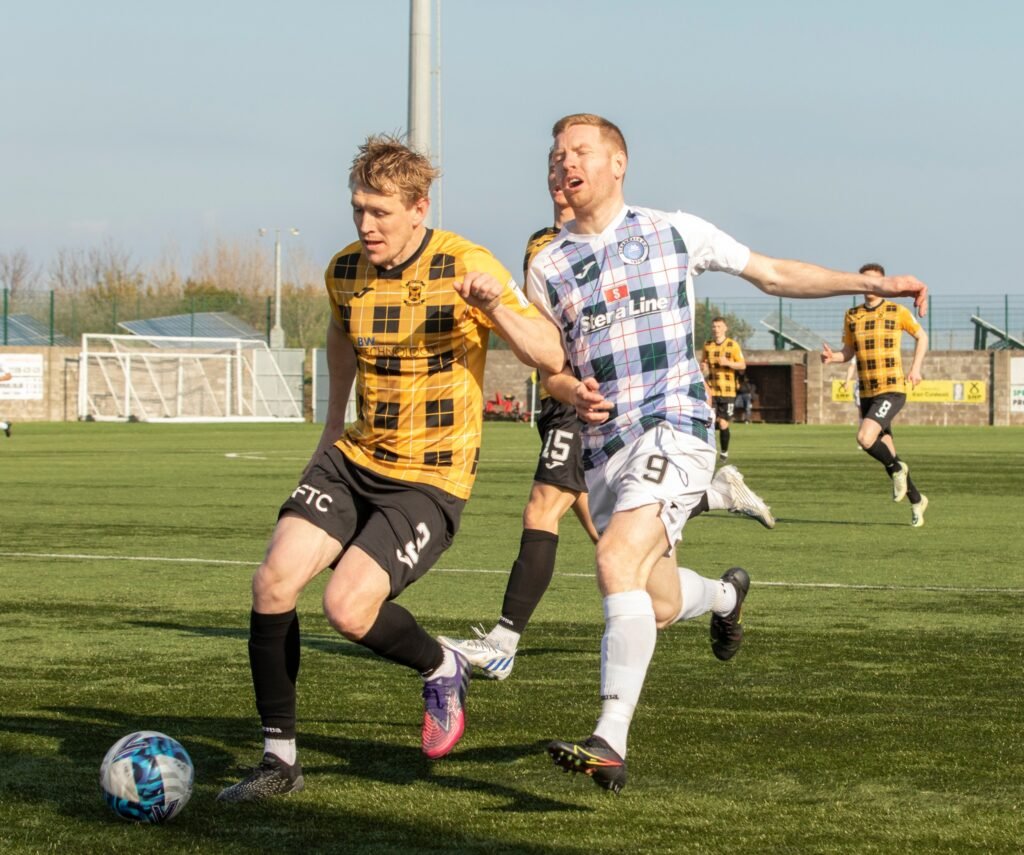 Stranraer
Lineup v East Fife: Scullion, Robertson, Ecrepont, Watt, McIntosh, Brady, Gallagher, Forrest (Brown 34 (Ngandu 58)), Grant, Hilton, Walker (Malcolm 77).
Not used: Duffy.
Elgin City
Lineup v Forfar Athletic: McHale, Mailer, Cairns, McHardie, Draper, MacEwan (Allan 82), Dingwall, Cameron, Hester, Reid (Findlay 66), Jamieson (Taylor 75).
Not used: Cooper, Hayllar, Abrahams and Hoban.
Five facts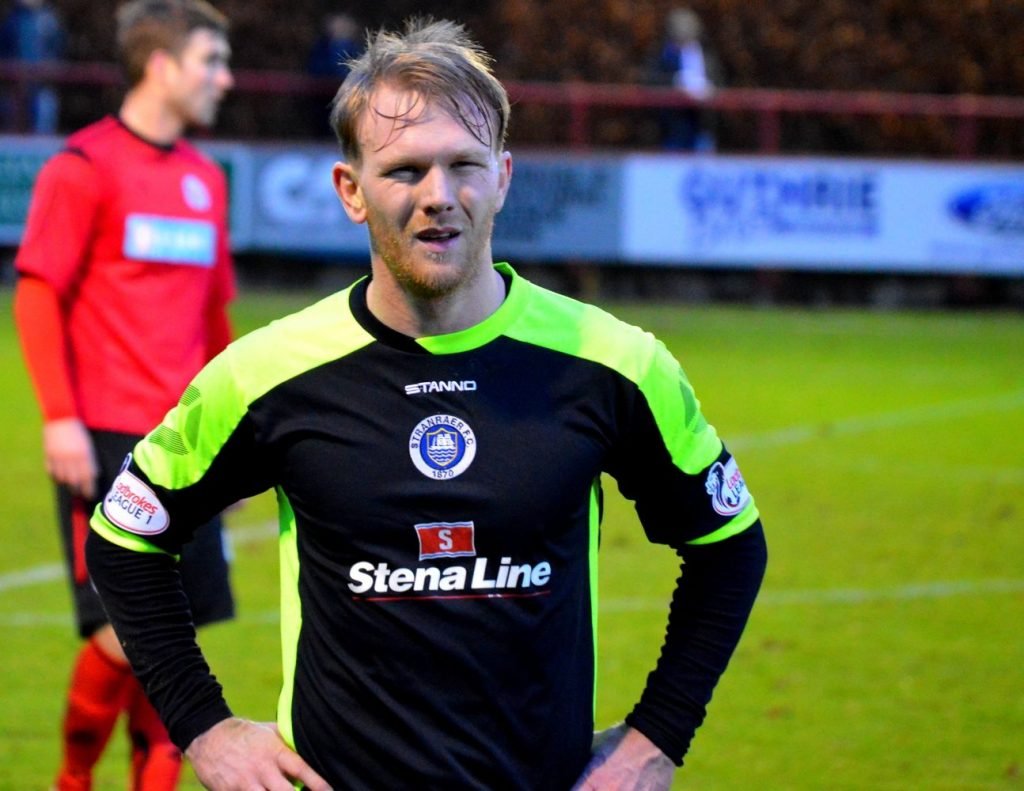 1. Scott Agnew found the target and Stranraer got off to a winning start when he made his debut for the club. The midfielder joined from Alloa in January 2010 and was immediately involved in an unforgettable 5-4 win away to Montrose. Stranraer were two up within seven minutes thanks to goals from Armand One and Michael Moore. That's the way the score remained until two minutes before the break when John Maitland scored and Alan Campbell ensured the game was level at the interval. A Paul Tosh double suggested the points were remaining at Links Park but One, Agnew and Romuald Bouadji secured a memorable win. The Stranraer team: David Mitchell, G Mitchell, Noble (Montgomerie 69), Bouadji, Agostini, McGeouch, Danny Mitchell, Nicoll, Agnew, One, Moore (Jack 89). Not used: Wright, Jones and Wight.
2. Former Stranraer centre forward – and Annan Athletic central defender – Tommy Muir celebrates his 26th birthday today (Friday). He played 29 times for the Blues last season and found the net on eight occasions, although none were against Elgin City.
3. In the 16 meetings between the sides at Stair Park, only one has finished goalless. That came in February 2008.
4. Michael Moore is the only player to have scored a hat-trick in a game between the two sides. The striker bagged four – including two penalties – in a 6-0 triumph in January 2004. Kevin Finlayson also scored a double in the win.
5. If selected today, Luke Scullion will make his 50th appearance in a Stranraer shirt. His debut came in July 2021 when the Blues travelled to Kilmarnock. The Rugby Park side won 2-1, with Stranraer's goal coming from Josh Walker, who found the net against his old club.
Photos: Bill McCandlish