Summer signing Martin McDonald is determined to make the most of the step up to the SPFL.
The goalkeeper was one of Scott Agnew's first close season signings as he looked to revamp the Stranraer squad.
The move from Hurlford represents the latest step for the 26-year-old, who was playing amateur football with Kilbride Thistle as a teenager.
He said: "I was playing amateurs and then Irvine Victoria and the chance to go to Hurlford in the Premier League of the Juniors was quite a big step at the time.
"When this chance came, I did not think twice about it.
"It is a bit of a step up.
"I want to take the chance.
"A lot of boys were saying to stay Junior and you not have the travelling and stuff like that.
"I would rather take the chance and if it works out then it works out.
"If it doesn't at least I know I have taken the chance."
McDonald faced a baptism of fire as he stepped up from the West of Scotland Football League and had his first game in a Stranraer shirt against top flight Ross County.
The Staggies would ultimately run out 5-1 winners on the opening day of the campaign but not before Stranraer gave them a bit of a fright.
The goalkeeper highlighted the different levels in the game.
He said: "From the amateurs, the change in level is massive.
"From the West of Scotland, Matty Grant came from there, so there are good players there but I feel the strikers, and the possession in the game, they are a bit more clinical at this level.
"You look at the game against Ross County and I know they are Premier League, but they had four shots and scored five goals."
McDonald will battle it out for the starting spot alongside fellow Ayrshire goalkeeper George O'Connor.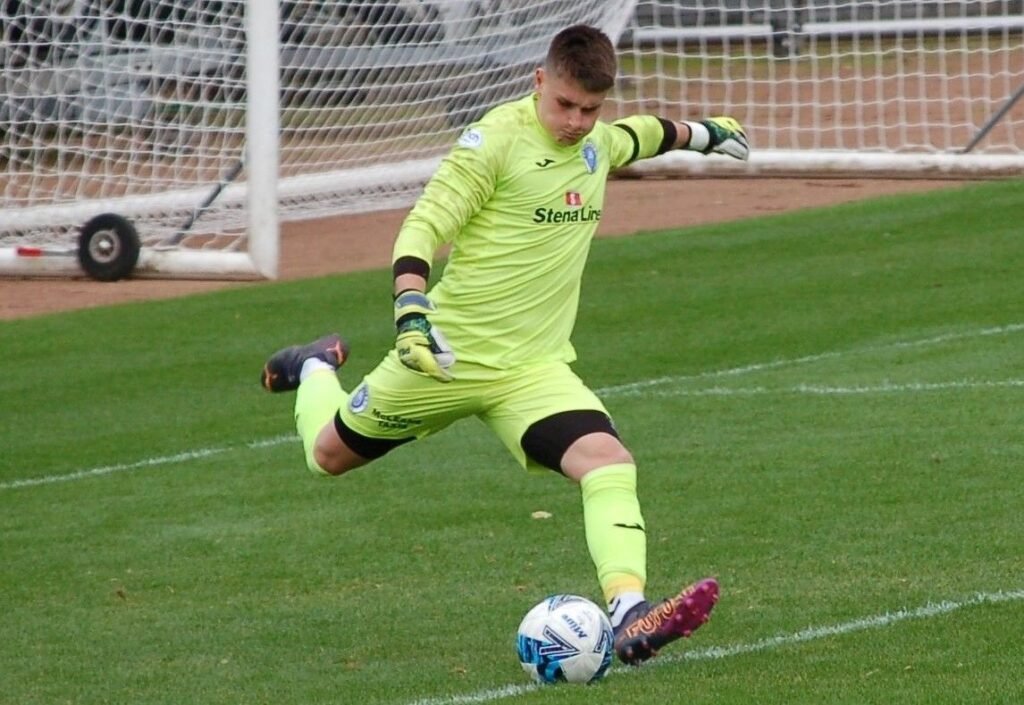 Coincidentally, the two shotstoppers were already known to each other before they both arrived at Stair Park.
The current number one said: "George is brand new.
"It's weird, it's a small world, because I know George through one of my best friends from school.
"George actually goes with my friend's little sister so I knew him from before.
"He has been spot on since I came in!"
Last meeting
First game in charge for Scott Agnew and the first three points under his management.
The Blues came into the tie on the back of an 8-0 thumping at East Fife and desperately needing points to stave off relegation fears.
Dylan Forrest got the ball rolling during the first half before Aaron Reid levelled things 10 minutes after the break.
Stranraer were back in front just five minutes later when Josh Walker whipped in a brilliant ball for Matty Grant to score. Walker then added his name to the scoresheet with 20 minutes left to wrap up the win.
Stranraer: Scullion, Ross, Ecrepont, Watt, Brady, Hilton (Malcolm 86), Gallagher, Forrest, McIntosh, Grant, Walker.
Not used: Drysdale, McKane, Hawkshaw and Mitchell.
Elgin City: McHale, Cairns, McHardie, Draper, Mailer, MacEwan, Dingwall, Findlay (Lawrence 73), Hester, Reid, Taylor.
Not used: Cooper, Porter, Abrahams, Allan and Hoban.
Last five meetings
Stranraer 3 Elgin City 1 (Forrest, Grant and Walker; Reid) at Stair Park on April 22, 2023
Elgin City 0 Stranraer 1 (Robertson) at Borough Briggs on February 18, 2023
Stranraer 2 Elgin City 3 (Woods (Pen) and Hawkshaw; Hester, Dingwall (Pen) and McHardie) at Stair Park on October 8, 2022
Elgin City 2 Stranraer 2 (Cooper and McHardie; Brady and Malcolm) at Borough Briggs on August 20, 2022
Stranraer 2 Elgin City 0 (Yates (Pen) and Ellis) at Stair Park on April 30, 2022
Season so far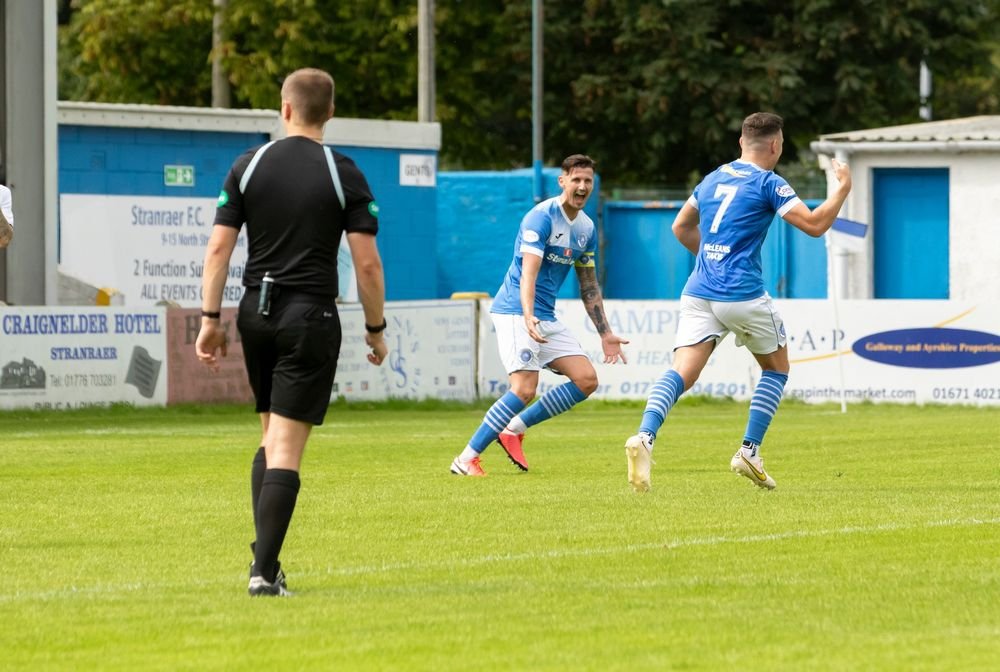 Stranraer
LOSS v Kelty Hearts (A): 2-0
WIN v Edinburgh City (H): 2-1 (Armour and Orr)
LOSS v Greenock Morton (A): 3-0
LOSS v Ross County (H): 1-5 (Robertson)
Elgin City
LOSS v Queen's Park (A): 5-0
LOSS v Queen of the South (H): 0-1
LOSS v East Fife (A): 3-1 (Dingwall)
LOSS v Motherwell (H): 0-2
Last time out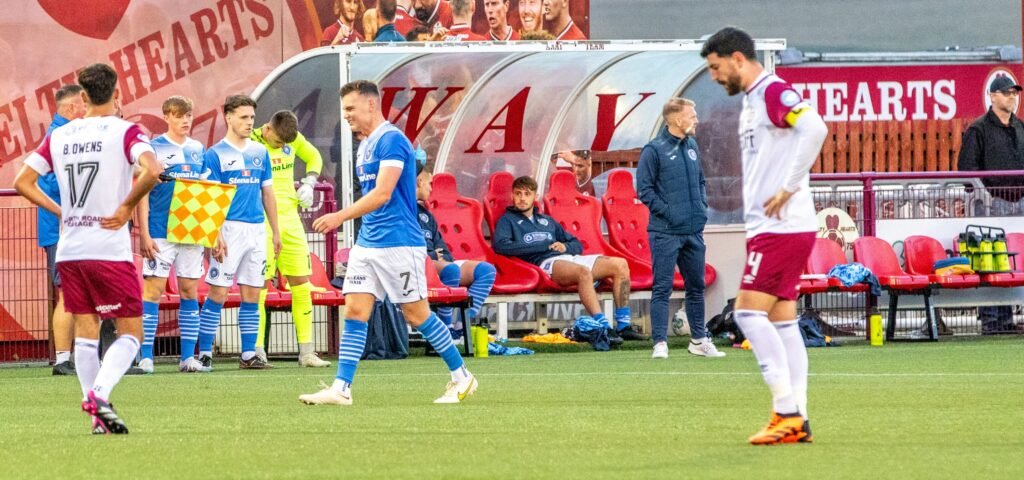 Stranraer
Lineup v Kelty Hearts: McDonald (O'Connor 89), Robertson, Girvan, Ross (Williamson 54), Hughes (Gallagher 54), Dolan, Forrest, Fleming (McKane 89), McIntosh, Armour, Orr (Phillips 89).
Elgin City
Lineup v Queen's Park: McHale, Cooney, Cairns, Draper, Cruickshank, MacEwan, Dingwall, Jamieson (Taylor 60), MacInnes, MacLennan (Lawrence 89), Harvey (Mitchell 68).
Not used: Hoban.
Five facts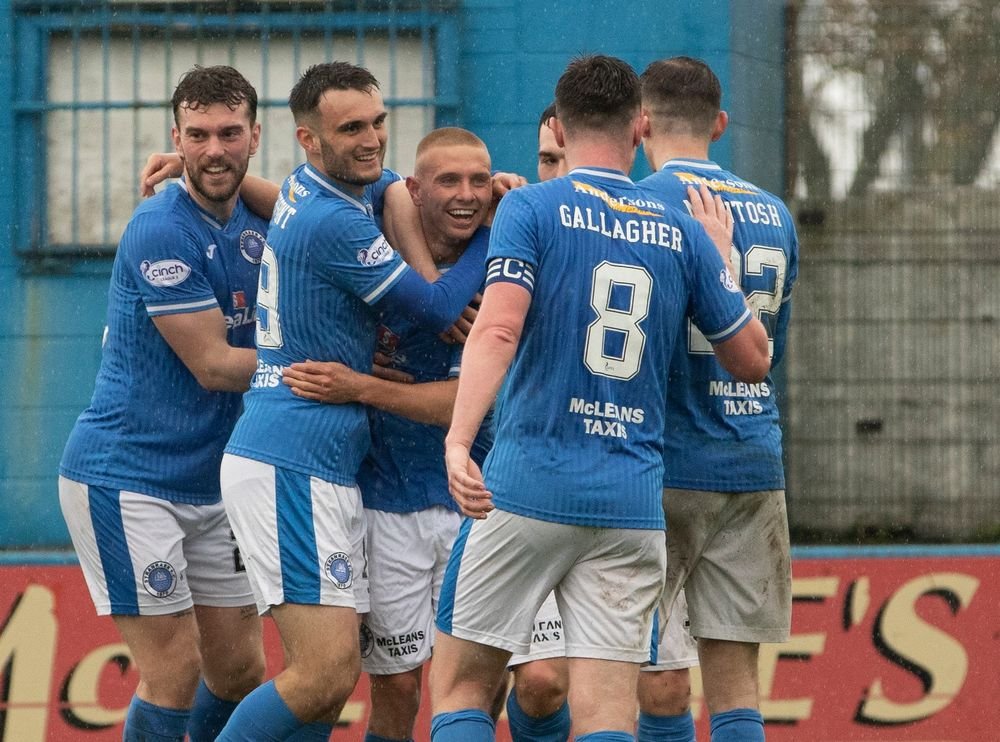 1. Five of the 11 that started Scott Agnew's first game in charge of Stranraer have now left the club. Luke Scullion, Luke Watt, Anton Brady and James Hilton all left the club in the summer while Finn Ecrepont returned to parent club Ayr United after an impressive loan spell.
2. Stranraer welcomed Annan Athletic along the A75 on the opening day of last season's league campaign. A Paul Woods penalty was all that separated the two sides after 90 minutes. Eight of the 15 players involved that day have now moved onto pastures new. Joining Scullion, Watt, Brady and Hilton in leaving the club are goalscorer Woods, Sam Ellis, Scott McLean, Craig Malcolm and unused substitute Scott Dunn.
3. Stranraer are unbeaten in their past four visits to Borough Briggs. A 1-0 win courtesy of a Scott Robertson strike and a 2-2 draw – goals from Anton Brady and Craig Malcolm – last season came on the back of a 2-1 win – a Matty Yates penalty and Michael Mullen strike – and a 1-1 draw – Grant Gallagher on target – in 2021/22.
4. With four games played this season, only three players have played every available minute of the 360 played. Sean McIntosh, Dylan Forrest and Ben Armour lead the way.
5. New signing Deryn Lang is not the first player to make the move from Moor Park to Stair Park. The former Lanark United man follows in the footsteps of John Osborne and Gavin Barnstaple while Danny McDougall moved in the opposite direction. Striker Osborne was part of the Stranraer team that lost 6-3 to Greenock Morton 15 years ago tomorrow (Saturday). Craig Frizzell, Stuart McColm and Andy Gibson found the net for the hosts. The Stranraer side that day was: Black, Noble (McColm 46), Creaney, Kane, Dobbins, McBride, Nicoll (Murdoch 46), Mitchell, Gibson, Frizzell (Paisley 68), Osborne. Unused substitutes: McKinstry and Budinauckas.
Photos: Bill McCandlish