With lower league football at a standstill, we gave the players a chance to do battle against each other during the two-month break.
Each day, a different member of the squad took to the hotseat to face five general knowledge questions, plus one bonus question specific to the club.
Having recorded an impressive 6 out of 6, young striker Matty Yates is our overall winner.
You can catch up with all the answers below.
Standings
| | | |
| --- | --- | --- |
| Position | Player | Score (out of 6) |
| 1= | Matty Yates | 6 |
| 2= | Connor McManus | 5 |
| 2= | Darryl Duffy | 5 |
| 3= | Jamie Walker | 4 |
| 3= | Scott Robertson | 4 |
| 3= | Ayrton Sonkur | 4 |
| 3= | Lewis McIntyre | 4 |
| 3= | Tom Devitt | 4 |
| 3= | Grant Gallagher | 4 |
| 3= | Kieran Millar | 4 |
| 3= | James Hilton | 4 |
| 3= | Ruari Paton | 4 |
| 3= | Andy Stirling | 4 |
| 3= | Ally Taylor | 4 |
| 4= | Sean Burns | 3 |
| 4= | Adam Cummins | 3 |
| 4= | Cameron Elliott | 3 |
| 5= | Greg Fleming | 2 |
| 5= | Thomas Orr | 2 |
| 5= | Joao Victoria | 2 |
| 5= | Jamie Hamill | 2 |
| 6 | Josh Walker | 1 |
Jamie Walker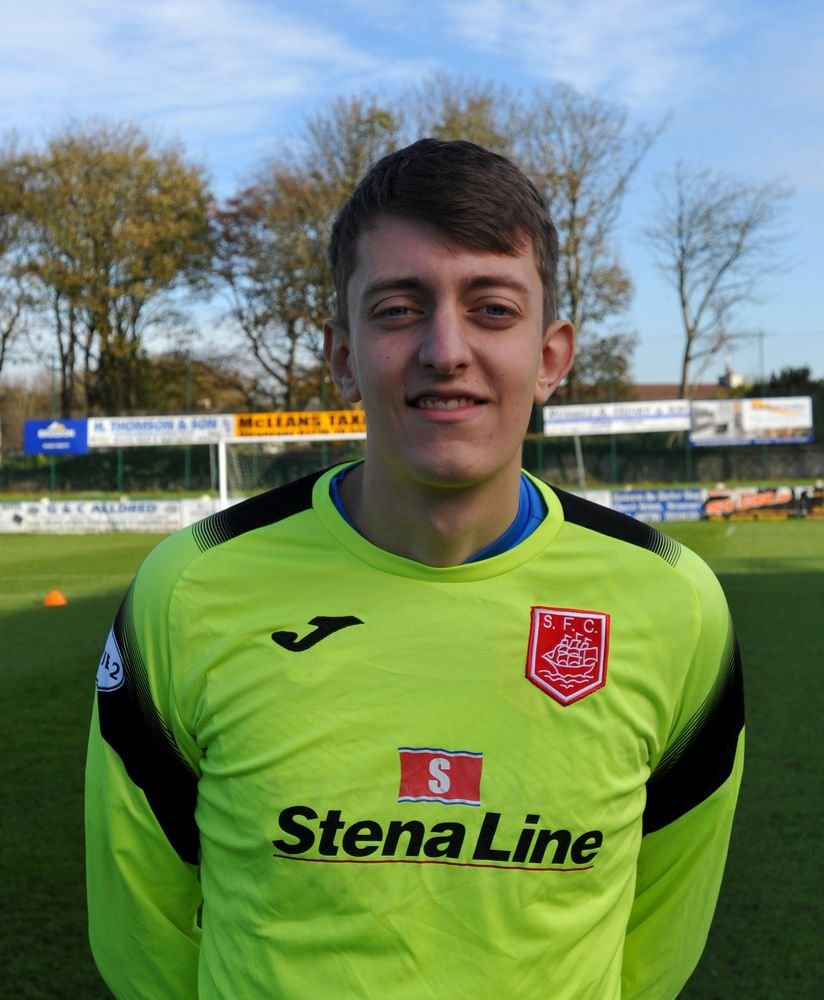 What is the highest mountain in Britain?
Ben Nevis. (correct)
What are the five colours of the Olympic rings?
Red, yellow, green, blue and black. (correct)
Which planet is closest to the sun?
Mercury (correct)
What is the capital of Germany?
Berlin (correct)
American singer Stefani Joanne Angelina Germanotta is best known by which stage name?
Gwen Stefani (incorrect, Lady Gaga)
Stranraer question: Who scored the first goal for Stranraer this season?
It was against Annan. I think it was Andy Stirling. (incorrect, Ruari Paton)
Score: 4/6
Greg Fleming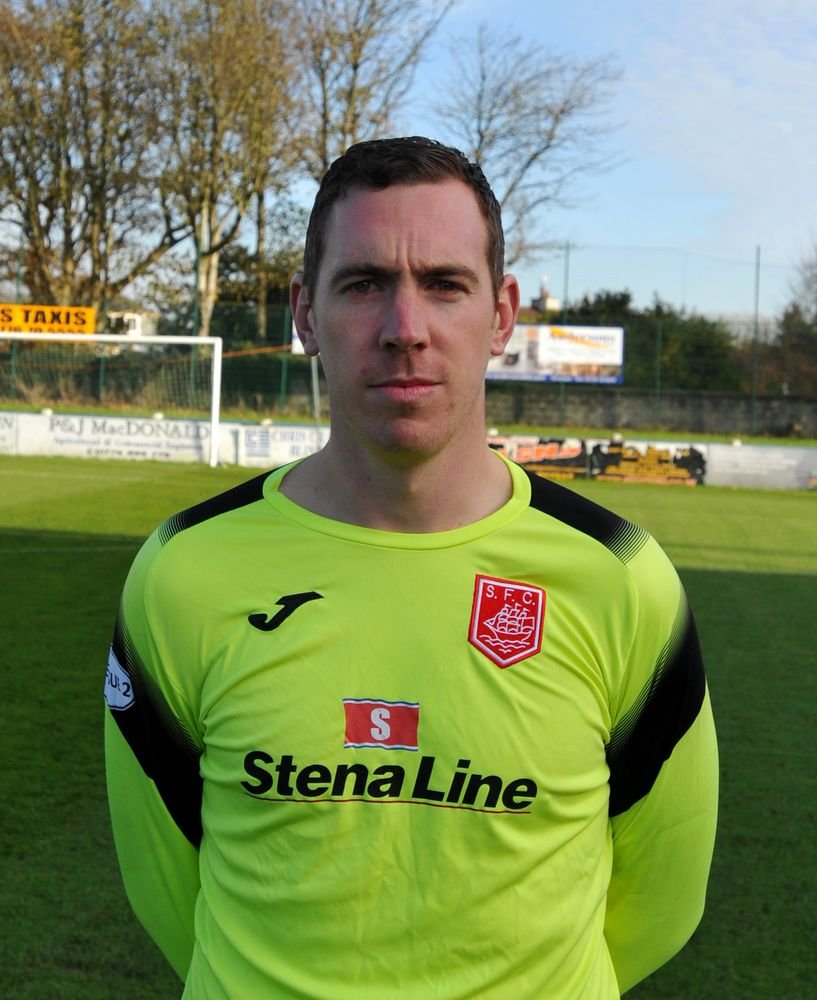 Where are this year's Olympic Games due to be held?
I will take a guess at Moscow. (incorrect, Tokyo)
Which nuts are used in marzipan?
Almonds. (correct)
What is the capital of Hawaii?
I think I know it but I cannot think what it is. Pass. (incorrect, Honolulu)
Who wrote Oliver Twist?
I'll go with Roald Dahl but I know it isn't. (incorrect, Charles Dickens)
Who directed Pulp Fiction?
I know it starred Uma Thurman, John Travolta and Samuel L Jackson but I've not got a clue who directed it. (incorrect, Quentin Tarantino)
Stranraer question: Who was the permanent Stranraer manager before Stevie Farrell took charge?
Brian Reid. (correct)
Score: 2/6
Scott Robertson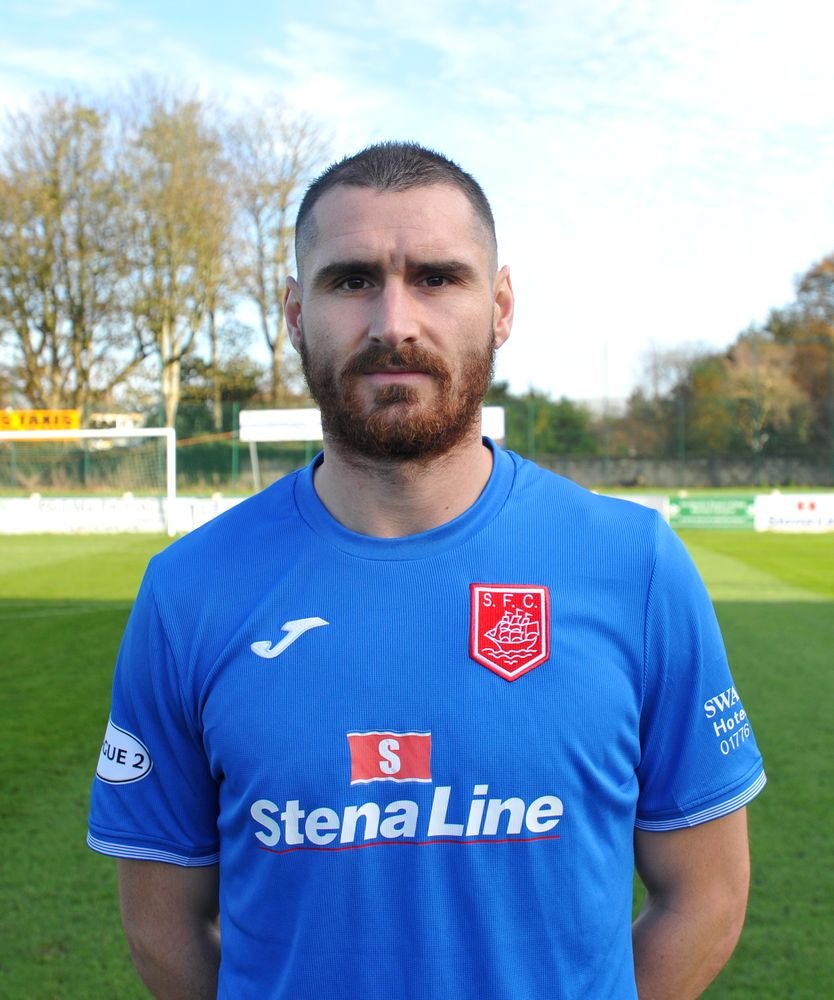 Who is the reigning Formula 1 champion?
Lewis Hamilton (correct)
What is the capital of Portugal?
I can only think of football teams… Sporting Lisbon, go with Lisbon. (correct)
Not including the Creed films, how many Rocky films are there?
Five, I think. (incorrect, six)
Which character in Alice's Adventures in Wonderland is best known for its distinctive smile?
I have watched that as well but I've no idea. A rabbit. (incorrect, the Cheshire Cat)
Feta cheese is from what country?
Surely, it is Greece. (correct)
Stranraer question: Stranraer faced Albion Rovers in the League Cup earlier this season. What was the score in the penalty shoot-out?
It went all the way round the teams and I hit my first penalty ever. Connor McManus had taken one in the first round as well. He would not have gone first. I'm going to say 15-14. (correct)
Score: 4/6
Ayrton Sonkur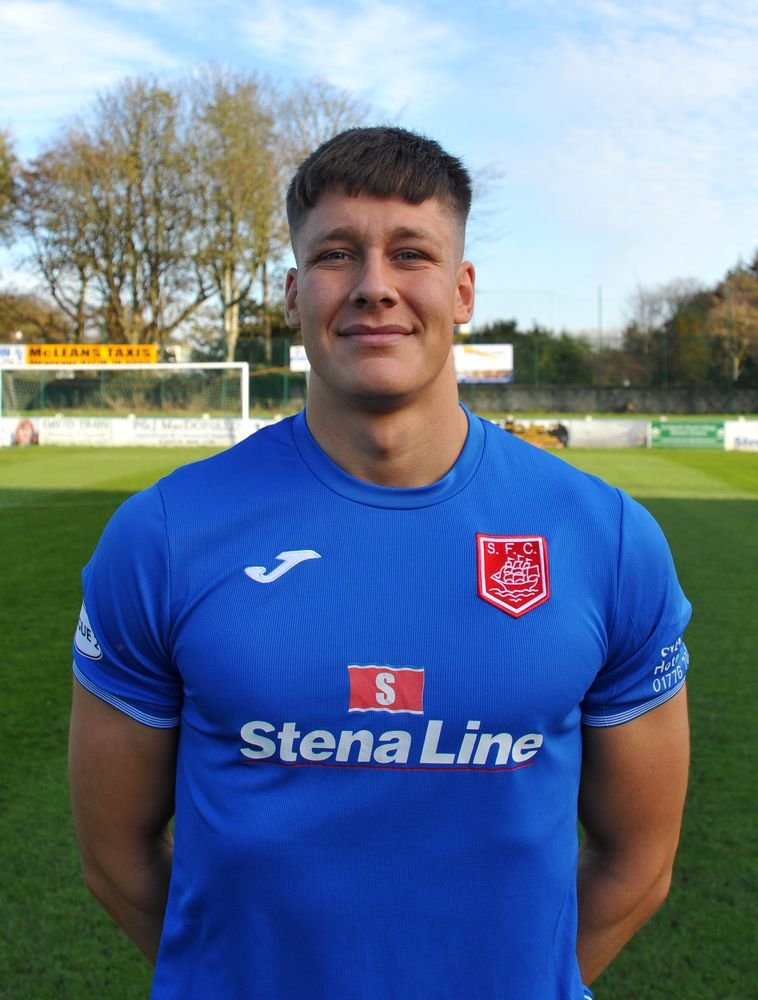 Who won this year's Superbowl?
I don't follow American football at all. It was Tampa Bay but I don't know their nickname. (correct)
What is the capital of Canada? It's not what you think, is it?
I know it is wrong but I will say Montreal. (incorrect, Ottawa)
Who directed Titanic, Avatar and The Terminator?
I don't know many directors. I will just say Steven Spielberg. (incorrect, James Cameron)
Who was the first member of Take That to quit the band?
Robbie Williams. (correct)
Which of these chocolates does not include nuts – Snickers, Toblerone, Double Decker or Picnic?
Double Decker (correct)
Stranraer question: Who wears the number 7 shirt for Stranraer?
I might actually get one right, it's James Hilton. (correct)
Score: 4/6
Lewis McIntyre
Who is the current Wimbledon men's champion?
I've no idea, Novak Djokovic. (correct)
What is the capital of Greece?
Athens. (correct)
What is the name of the fictional town where Neighbours is set?
I can't even answer that one! (incorrect, Erinsborough)
Who painted the Mona Lisa?
Da Vinci (correct)
Who makes Milky Way and Maltesers?
Cadbury's (incorrect, Mars)
Stranraer question: What was the score in Stranraer's last game before the lockdown?
3-2, I think it was. (correct)
Score: 4/6
Sean Burns
If you were watching San Antonio Spurs versus the Houston Rockets, what sport would you be watching?
Basketball (correct)
What is the capital of Denmark?
Oh Jesus… I've got no idea. I'll say Copenhagen. (correct)
Who is the current Dr Who?
I can't remember her name. I think it is a Scottish lassie but I can't remember her name. (incorrect, Jodie Whittaker)
Who had Christmas number ones with 2 Become 1, Too Much and Goodbye? Spice Girls. (correct)
What country does Stella Artois come from?
France. (incorrect, Belgium)
Stranraer question: Stranraer were due to face Hearts or what other team in the Scottish Cup?
I can't remember this either. Was it Bonnyrigg Rose or did they get put out by Queen's Park? I've no idea. (incorrect, Brora Rangers)
Score: 3/6
Tom Devitt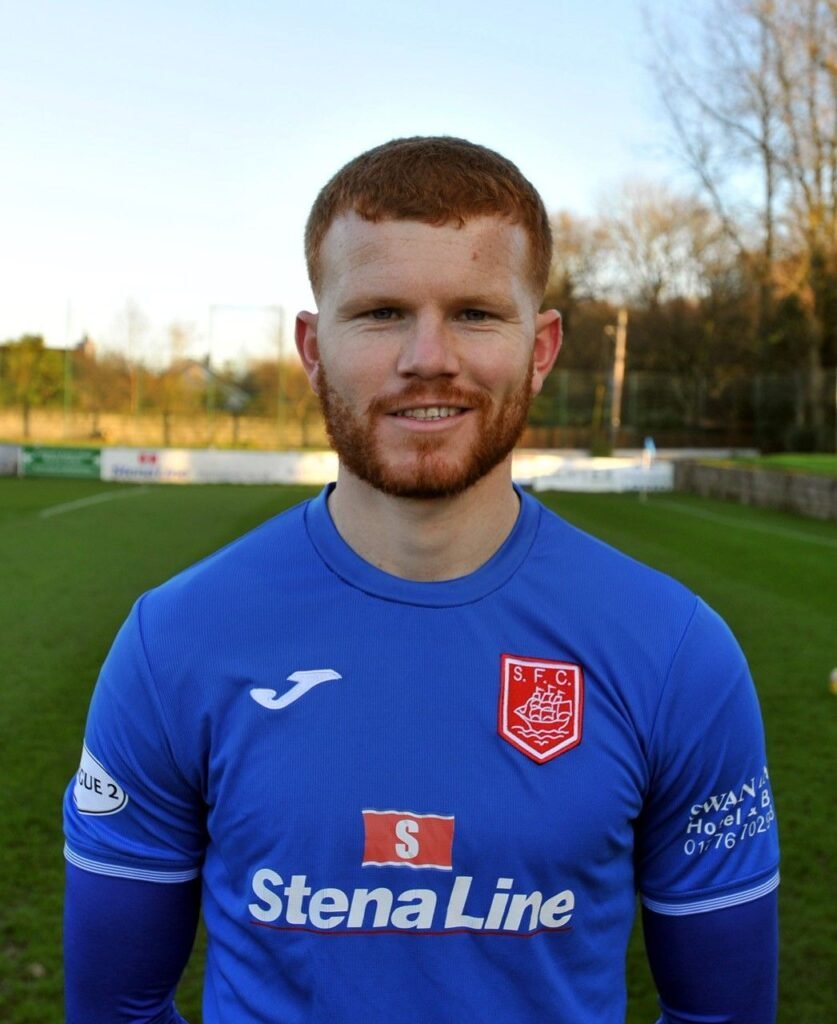 Where was the last football world cup held?
It was in Russia. (correct)
What is the capital of Sweden?
I'm going to go with Stockholm. (correct)
Currently, how many Pirates of the Caribbean films have there been?
That's not my game that… three. (incorrect, five)
Which singer's real name is Katy Hudson?
Do you give clues? I'll say Nicki Minaj. (incorrect, Katy Perry)
Where does Heineken come from?
I think I know this one. Is it the Netherlands? (correct)
Stranraer question: Scott Robertson and Greg Fleming have started every game this season. Who is the third player?
Let me think… Ruari Paton. (correct)
Score: 4/6
Adam Cummins
How many times has Andy Murray won the men's singles title at Wimbledon?
He has won it either once or twice. I'm going to go with twice. (correct)
What is the capital of Australia?
Melbourne. (incorrect, Canberra)
Who played James Bond before Daniel Craig?
Pierce Brosnan. (correct)
What decade was Madonna born in?
The 1950s. (correct)
Where is Carlsberg from?
Germany.
(incorrect, Denmark)
Stranraer question: Which current member of the squad has made the most appearances for Stranraer?
I think it is between Grant Gallagher and Scott Robertson. I will go for Gal. (incorrect, Scott Robertson)
Score: 3/6
Grant Gallagher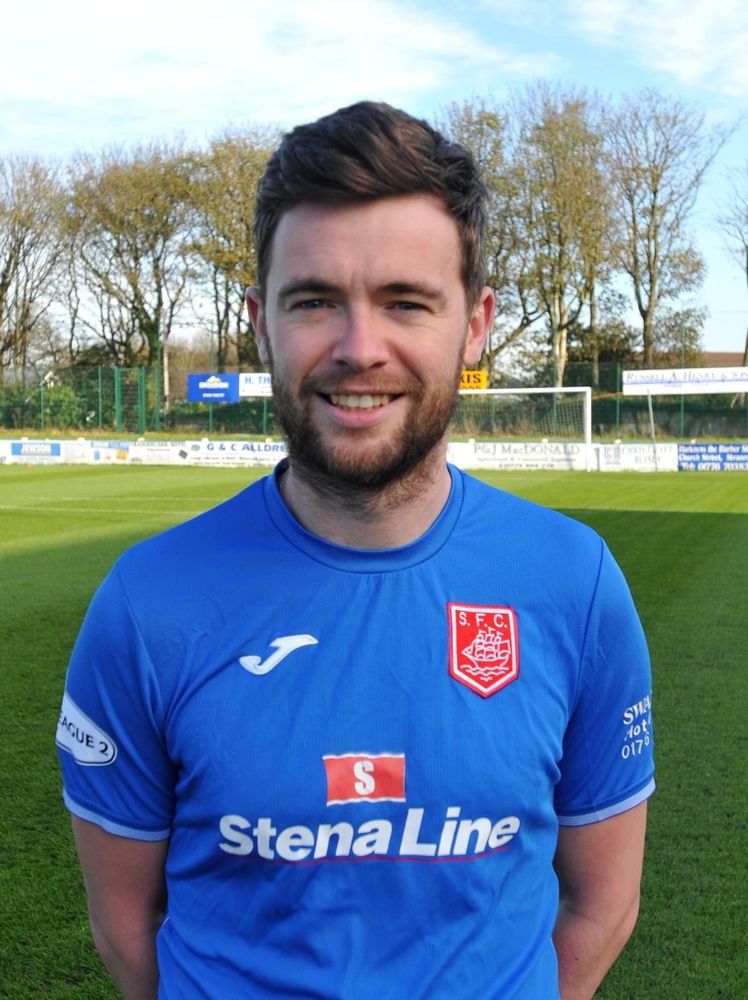 The Springboks are taking on The All Blacks. What sport are you watching?
Rugby union. (correct)
What is the capital of Italy?
I'm going to say Rome. (correct)
Who provides the voice of Shrek?
Mike Myers. (correct)
'Shallow' – a duet by pop star Lady Gaga and Hollywood actor Bradley Cooper – won the Academy Award for Best Original Song in 2019. On which film's soundtrack did it appear?
It's one of the biggest movies but I've gone totally blank. I'll say The Greatest Showman. (incorrect, A Star is Born)
What is tofu made from?
I've no idea. I'll say tofu is made of toffee.
(incorrect, Soya beans)
Stranraer question: Stranraer's record win is 9-0. Can you name either of the opposition?
It was in the Scottish Cup. It was a local team that we played. I played in the game. It's not far from Stranraer and I should know this… I'll say Wigtown. (correct, St Cuthberts/Wigtown and Bladnoch)
Score: 4/6
Connor McManus
If you were watching Los Angeles Dodgers v San Francisco Giants. What sport are you watching?
Baseball. (correct)
What is the capital of Norway?
Oslo. (correct)
In the Lion King, what kind of animal is Timon?
Timon, Timon… I knew I would get a question like that. I can see him and trying to think to myself what kind of animal he is. I will take a guess at a meerkat. (correct)
According to the lyrics of Kelis' 'Milkshake', released in 2003, where does her milkshake bring all the boys?
The Yard. (correct)
What is the main ingredient of black pudding?
Blood. (correct)
Stranraer question: How many games have Stranraer lost away from home this season?
I cannot even think how many games we played away from home. I know we have got a good record away from home. I'll say one. (incorrect, zero)
Score: 5/6
Kieran Millar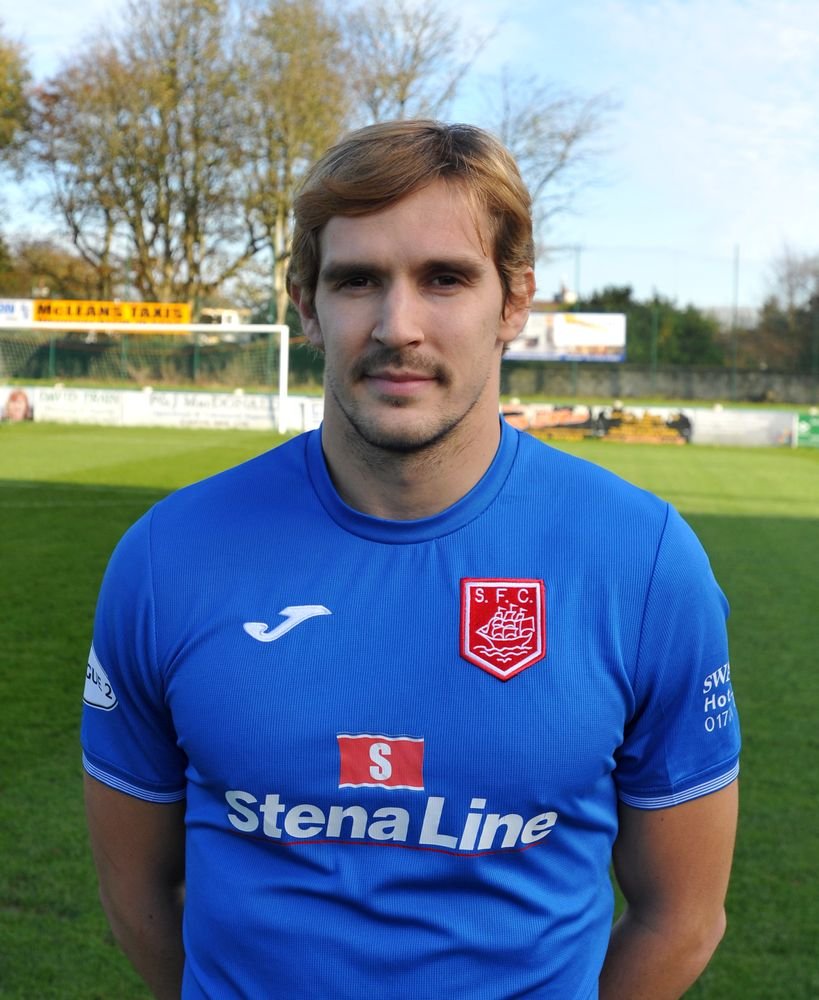 What colour jersey does the leader of the Tour de France wear?
Yellow. (correct)
What's the capital of Mexico?
I've been to Mexico before! I know it is definitely not Cancun. Is it something like Mexico City? (correct)
What are the names of Homer and Marge's three children in The Simpsons?
Bart, Lisa and Maggie. (correct)
Katy Perry's debut single went to number one in the US and UK. What was it called?
I Kissed a Girl. (correct)
What country does Peroni come from?
I've no idea. I'm going to guess Germany. (incorrect, Italy)
Stranraer question: Stranraer drew 2-2 with Albion Rovers in the Betfred Cup before a lengthy penalty shoot-out. Who scored in normal time for Stranraer?
I don't know! I'm pretty sure James Hilton scored but maybe that was offside. I think it was Darryl Duffy and Ayrton Sonkur. No, I'll say Duffy and Hilton. (incorrect, Sonkur and Paton)
Score: 4/6
James Hilton
Which Spanish football team has the nickname 'The Yellow Submarines'?
Villareal – the only yellow Spanish team I can think of. (correct)
What's the capital of Poland?
There was a Polish boy at my school. It's Warsaw. (correct)
Which actress plays the lead character in Buffy the Vampire Slayer?
I've never watched it. Is it a guy or a woman? I'll say Keira Knightley. (incorrect, Sarah Michelle Gellar)
Keisha Buchanan, Jade Ewen and Mutya Buena have all been members of which band?
I'm not any good with music either. I've no idea – Green Day. (incorrect, Sugababes)
What nut is at the centre of a Ferrero Rocher?
Hazelnut. (Correct)
Stranraer question: Including penalty shoot-outs, Stranraer won how many games last season?
Raith, Clyde, Ayr… I'll go with five. (Correct)
Score: 4/6
Thomas Orr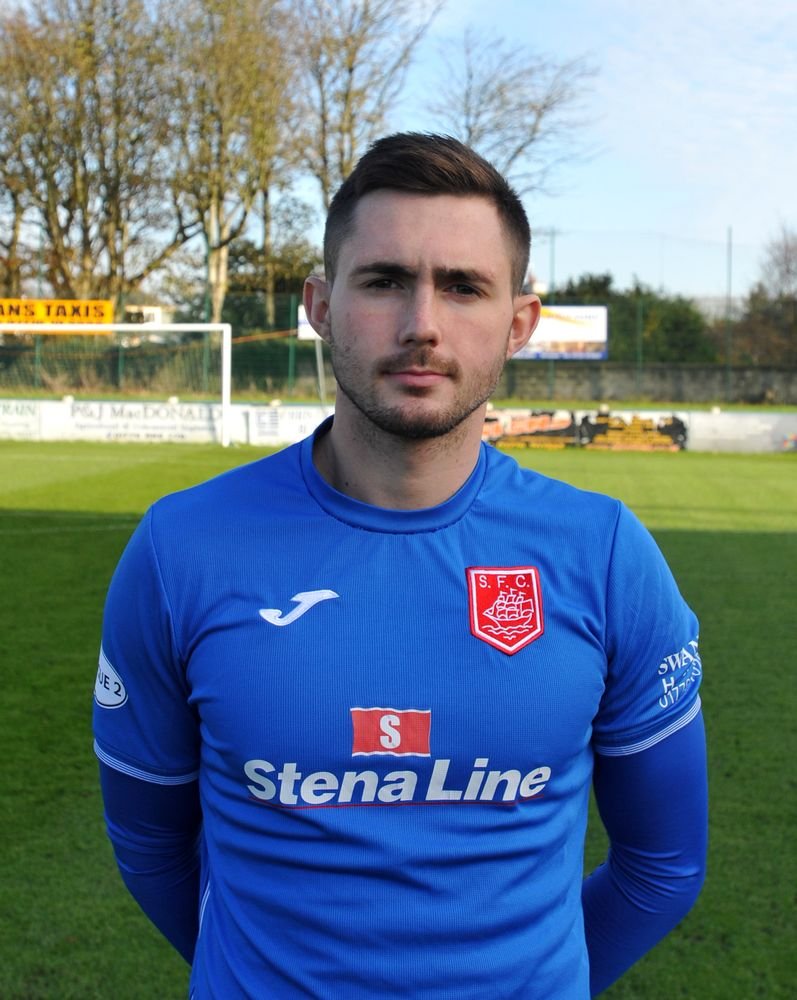 How many tennis grand slams are there?
I don't know, eight. (incorrect, four)
The Rocky Mountains are in the USA and what other country?
Canada. (correct)
Who won this year's Masked Singer UK?
I have not got a clue. I could not even tell you. Lady Gaga? (incorrect, Joss Stone)
Foo Fighters lead singer Dave Grohl was previously in which band?
I've no idea. I've not got a clue on that one. Pass. (incorrect, Nirvana)
What is the alcohol in a mojito cocktail?
Tequila. (incorrect, rum)
Stranraer question: Who scored Stranraer's last goal before lockdown?
It was Ruari Paton and a penalty. (correct)
Score: 2/6
Darryl Duffy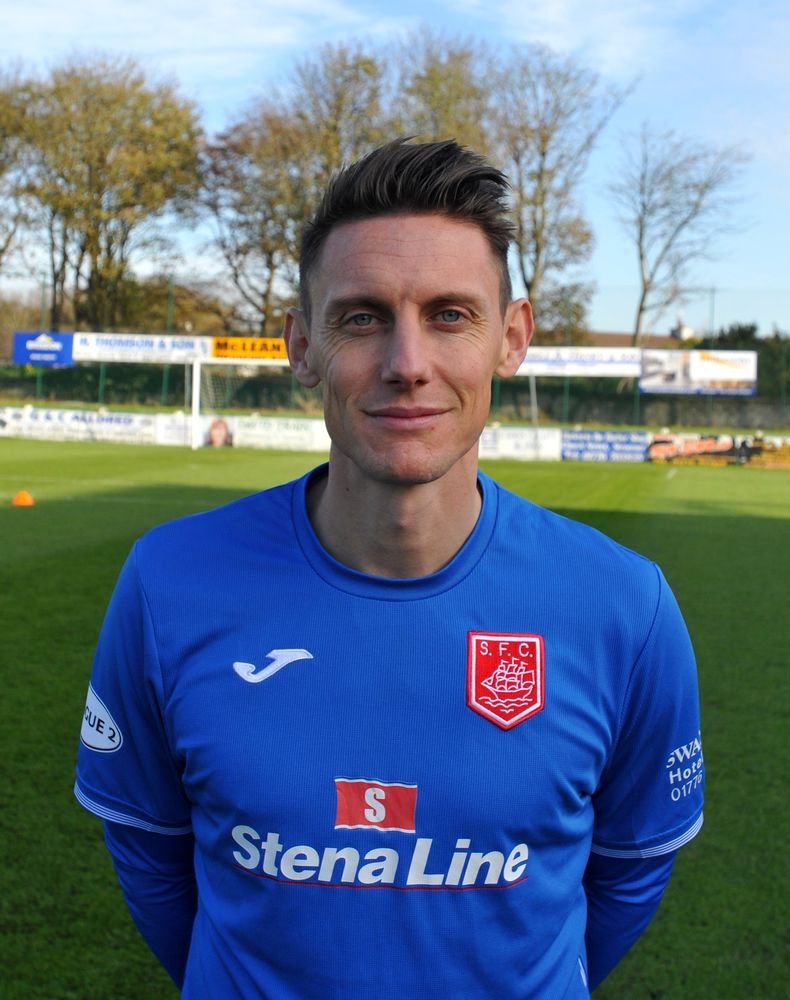 Which two countries take part in The Ashes?
It is cricket and it is that miniature trophy. So, that is England and Australia. (correct)
What is the tallest mountain in Africa?
I know the tallest in the world – that came straight to my head. The kids are obsessed with Mount Everest. Africa is Mount Kilimanjaro. (correct)
The latest Fast and Furious film is due to be released later this year. Including that one, how many Fast and Furious films have there been?
We've seen them all. There have been eight films and the next one makes nine. (correct)
Whigfield is best known for what song?
Saturday Night. (correct)
What country would you associate paella with?
Spain. (correct)
Stranraer question: You played for Rangers against Panathianaikos. Which of your team mates has also played against the Greek side?
That's a belter of a question. The first person to jump to my mind is Jamie Hamill with Kilmarnock or Hearts. Possibly Sean Burns? I will go with Hamill. (Incorrect, Adam Cummins)
Score: 5/6
Matty Yates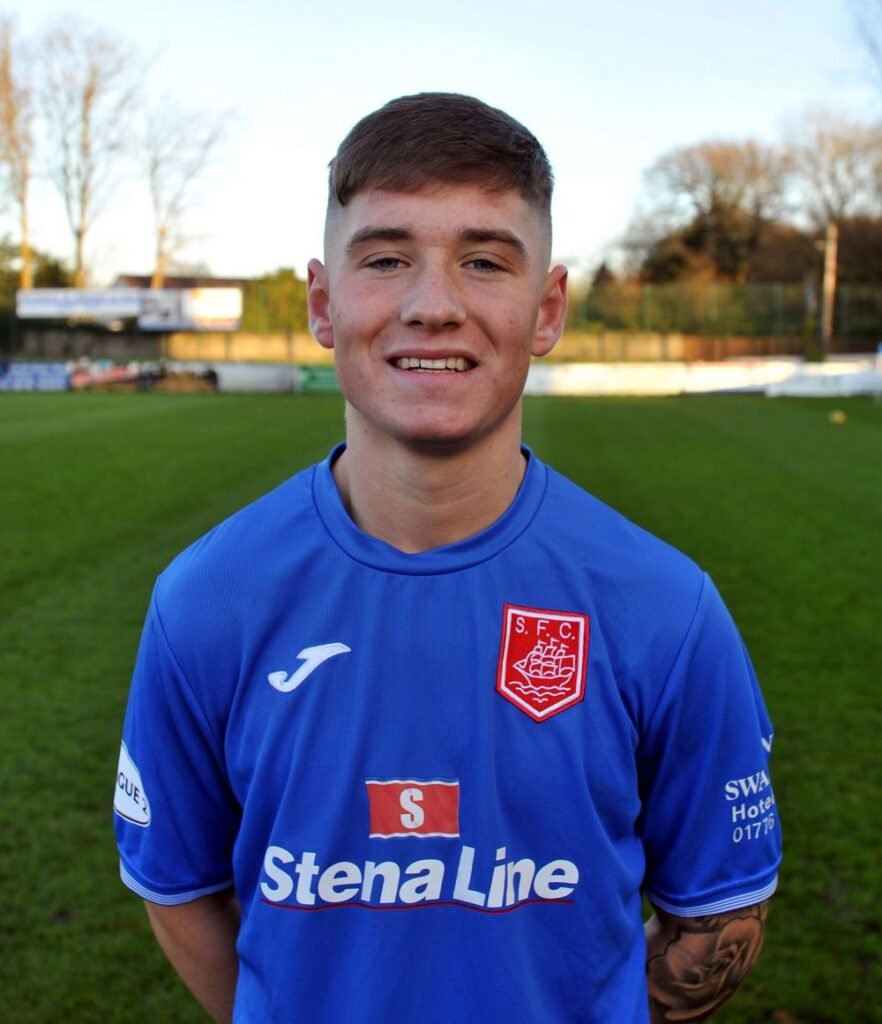 How many of his professional fights has Floyd Mayweather lost?
Zero. (correct)
What is the tallest mountain in the world?
Mount Everest. (correct)
In Forrest Gump, it is said life is like what?
I know this one. A box of chocolates. (correct)
Who was the first member to leave One Direction?
I think I am going to go for Zayn Malik. (correct)
What country does sushi come from?
Japan. (correct)
Stranraer question: Who were Stranraer due to play when the season was stopped?
Queen's Park. (correct)
Score: 6/6
Ruari Paton
Who is the current BBC Sports Personality of the Year?
Tyson Fury. (incorrect, Lewis Hamilton)
What's the capital of Finland?
You are giving me hard ones here! Helsinki. (correct)
Who provides the voice for Woody in Toy Story?
Tom Hanks. (correct)
Crazy in Love featured Beyonce and which rapper?
Jay-Z. It was definitely Jay-Z. (correct)
What country does the beer San Miguel come from?
I would say Mexico. (incorrect, Spain)
Stranraer question: Which of your team mates has played for Queen's Park, East Kilbride, Arbroath, Albion Rovers, Airdrie and Raith Rovers?
East Kilbride and he is playing with me now, currently? Joao Victoria. (correct)
Score : 4/6
Joao Victoria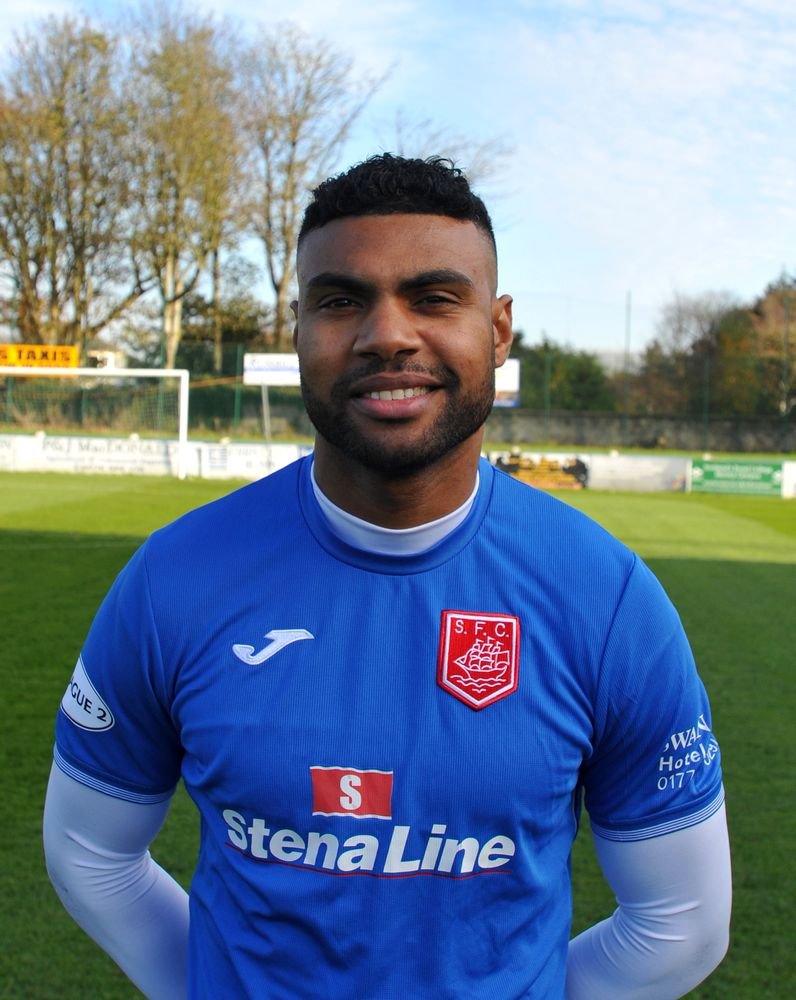 Benfica play at the Estadio de Luz, which translates as Stadium of Light. Which English club plays at the stadium with the same name?
An English club, I have no idea. I am going to say Sunderland. (correct)
In which continent would you find the world's longest river, The River Nile?
America. (incorrect, Africa)
Sex and the City is set in which city?
Is it London? (incorrect, New York City)
What is the capital of France?
Paris (correct)
What does the B stand for in a BLT sandwich?
I don't know that one either. (Incorrect, bacon)
Stranraer question: Which of your team mates has played for Celtic, Alloa, Queen of the South, Morton and East Fife?
Is it Kieran Millar? (Incorrect, Connor McManus)
Score: 2/6
Cameron Elliott
If you were watching the Cleveland Cavaliers against the Detroit Pistons, what sport would you be watching?
American football. (incorrect, basketball)
What is the capital of Brazil?
What is it again… Is it Brasilia? (correct)
What kind of animal is Sebastian in the Little Mermaid?
He is a crab. (correct)
Who defeated Susan Boyle to win Britain's Got Talent?
Who was it again… I cannot remember. I'll go with One Direction. (incorrect, Diversity)
What flavour is Midori?
It's in Still Game. It's green, I'll go with melon. (correct)
Stranraer question: How many players have scored for Stranraer this season?
Me, Tom Orr, Tom Devitt, Darryl Duffy. This is a tough one! I will go for eight. (incorrect, twelve)
Score: 3/6
Jamie Hamill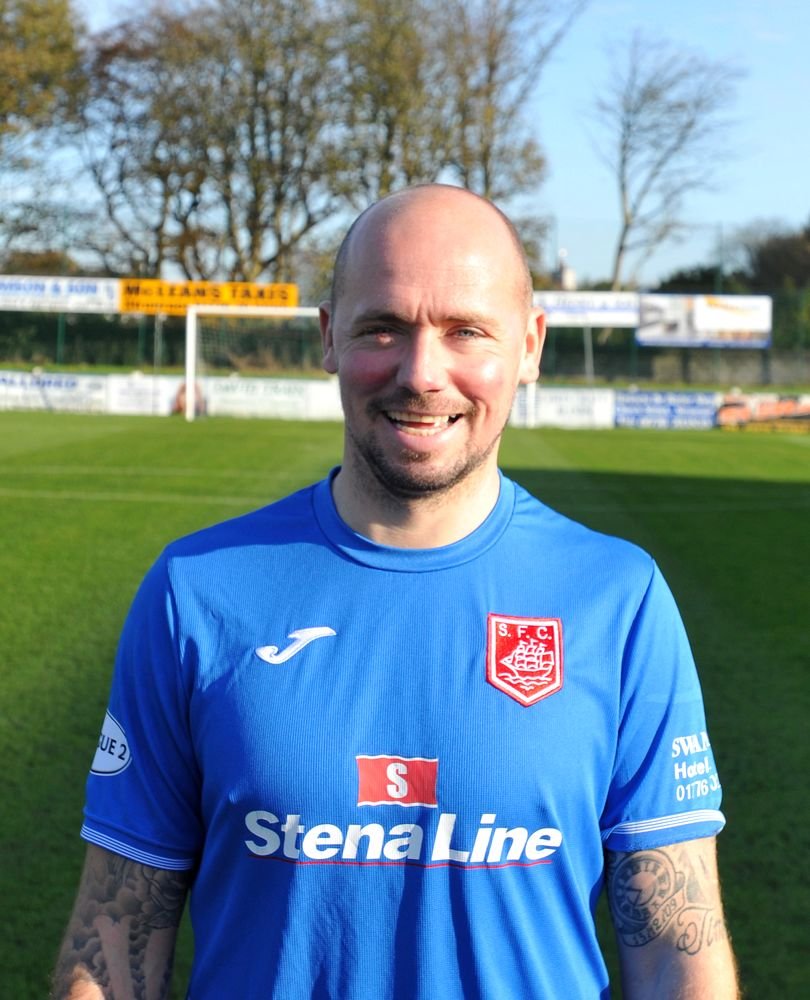 In which sport do teams compete for the Stanley Cup?
Ice hockey. (correct)
In which city is Rocky set?
Pass (incorrect, Philadelphia)
What was Oasis' debut album called?
What's the Story (Morning Glory)? (incorrect, Definitely Maybe)
Who presented Match of the Day before Gary Lineker?
That's a good question. I don't know. (incorrect, Des Lynam)
Who was Prime Minister before Boris Johnson?
Theresa May. (correct)
Stranraer question: How many games unbeaten were Stranraer when the season was stopped? 14. (incorrect, 11)
Score: 2/6
Andy Stirling
Andy Murray has won the men's singles title at Wimbledon twice. What other grand slam has he won?
The American one. The US Open (correct)
To what country do the Canary Islands belong?
Spain (correct)
Who wrote the Inspector Rebus books?
Inspector Rebus?! Roald Dahl! (incorrect, Ian Rankin)
What is the name of the street where the characters in Eastenders live?
I don't know that one either! I don't watch it. We'll say Sauchiehall Street! (incorrect, Albert Square)
Beyonce is married to which rapper?
Jay-Z (correct)
Stranraer question: Only one Stranraer player has ever scored for the club in a game at Ibrox. Who was it?
Jamie Longworth (correct)
Score: 4/6
Josh Walker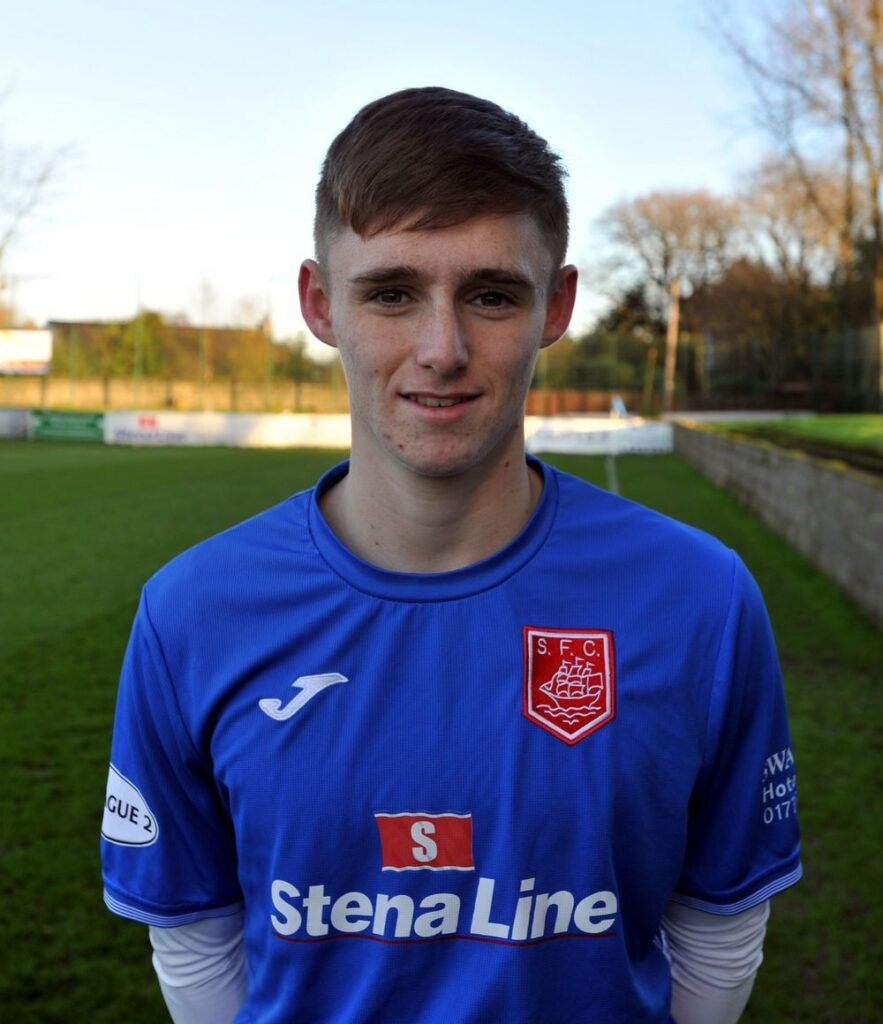 Who did Scotland defeat to win the Calcutta Cup earlier this year?
Absolutely no clue. Spain? (incorrect, England)
Which American city is known as The Windy City?
I don't know that one. New York? (incorrect, Chicago)
Miley Cyrus was married to which Australian actor?
Miley Cyrus… Miley Cyrus.. I don't know any Australian actors. (incorrect, Liam Hemsworth)
What is the name of the café in Friends?
I have seen a wee bit of Friends. It's central something… Central Perk (correct)
How many Harry Potter films are there?
I have not seen them but I know there are a few. I will go with five. (incorrect, eight)
Stranraer question: Who scored Stranraer's first league goal this season?
The first league goal, I think it was Andy Stirling against Annan. (incorrect, Tom Devitt v Elgin City)
Score: 1/6
Ally Taylor
What city do Lazio play in?
Rome (correct)
How many states are there in the USA?
Fifty-two. I think it is either 52 or 54, I will go with 52. (incorrect, 50)
Sarah Harding, Cheryl Cole, Nadine Coyle and Nicola Roberts were all members of Girls Aloud. Who was the fifth member?
I don't know. I don't know if I'm being stupid but I cannot think. (incorrect, Kimberley Walsh)
Where is Still Game set?
Craiglang (correct)
If you were eating bratwurst, what country might you be in?
It sounds German. I'll go with Germany (correct)
Stranraer question: Three of your new team-mates have also played for Kilmarnock. Can you name them?
Jamie Hamill, Jamie Walker and Josh Walker. (correct)
Score: 4/6