SATURDAY 17 OCTOBER is the date Stranraer fans can add to their diaries as the opening day of the season.
The Blues will begin their first League Two campaign in just under a decade with a home game against Elgin City, which sees the visitors embark upon a gruelling eleven hour round trip.
But in these unprecedented times, there's more than meets the eye when it comes to the new fixture calendar.
Home sweet home
JUST what we need, more time at home…
One of the main talking points around the fixture announcement has been the move to a 27 game fixture calendar.
And with the league season kicking off over two months later than usual, all teams will play each other three times instead of the usual four, with home and away fixtures randomly assigned. Due to this quirk in the scheduling, Stranraer and four other teams will have an extra home game, playing 14 at Stair Park, whilst the other five teams will play one less game at their own ground.
On the road again
EVERY cloud has a silver living, and many travelling fans will be looking at the Blues' demotion in the summer as a chance to visit new or unfamiliar grounds.
On 21 November it's a first visit on league business to Edinburgh City, whose temporary Ainslie Park home we last visited in the League Cup back in July 2018.
We could have our last chance to play a league game at the national stadium on 16 January, as newly full time Queen's Park plan to move into the renovated Lesser Hampden ground next door.
A few weeks later and Elgin is the destination for our first trip to Borough Briggs since Stephen Stirling and Michael Moore secured a 2-1 win there on 31 March 2012.
So, this is Christmas?
THE fixture list often throws up so-called "derby" games over the festive period between rivals – but not this season.
Between our home games against Albion Rovers on the 19 December and Annan on 2 January is a two week gap, which sadly means no derbies with the family.
But, it also more time to order those last minute presents, prepare the turkey or get ready for Hogmanay!
The run-in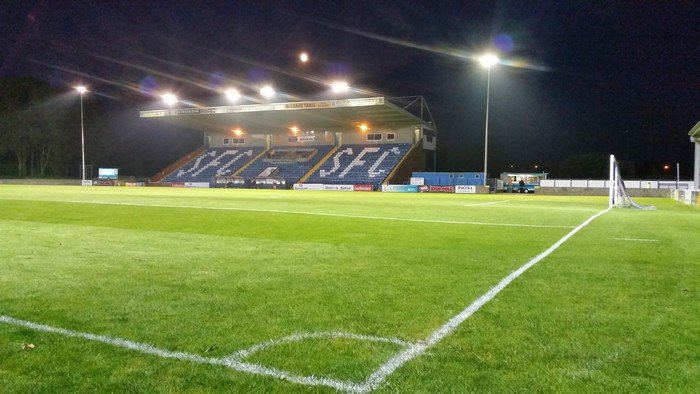 APRIL will see Stevie Farrell's men host a midweek clash with Albion Rovers.
The Tuesday night tie is the middle fixture of three in eight days, with away games at Annan and Stenhousemuir either side.
Then, on 1 May, we meet Stirling Albion to end the season exactly where we started it – at Stair Park.
---
Get planning with our full fixture list: